On my way out of Golden BC I notice a sign on the highway for the Northern Lights Wildlife Wolf Interpretive Centre.  A search on Google Maps showed that it was only 5 km's off the highway.  Which also meant 5 km's back to the highway.  I was sort of interested in checking it out.  But I had just spent 3 days in Golden.  I needed to sort of get some miles down the road.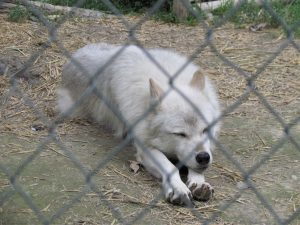 And then I saw a second sign on the highway for the centre.  So I asked myself if I wanted to see wolves and I immediately thought to myself "well of course I want to see wolves."  So I realized that my mind was made up.  Very quickly off the highway the road became a pretty big hill to climb so very quickly I was second guessing my decision.  But whatever.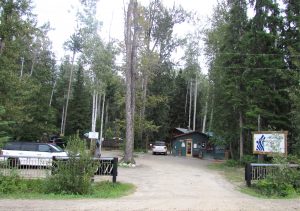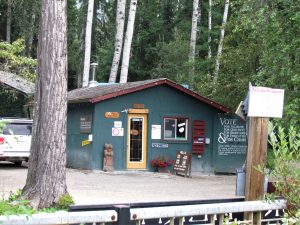 So the centre has a total of 7 wolves; I was able to see 5 of them.  One wolf was on "a run" in the woods and a new pup was being shy.  Apparently they take the wolves out into the forests regularly for runs.  Two wolves were almost impossible to see because of how the displays are set up.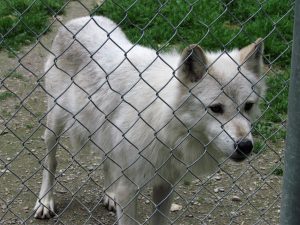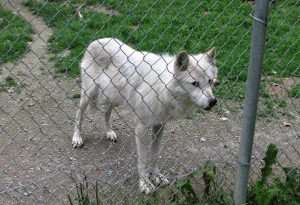 I learned a few things at the centre about wolves but was not overly impressed with the layout of the place.
What I learned
I learned that both British Columbia and Alberta are killing wolves.  A main reason given is due to the Woodland caribou.  Woodland caribou numbers are very low and they are an endangered species.  The stupid thing is that the caribou numbers have nothing to do with wolves.  Apparently the caribou needs old growth forests which we continue to cut down.  I wonder if we will ever learn?  Especially after the amazing video they did with the wolves of Yellowstone National Park which can be found HERE if you have not watched yet.  Which I highly highly recommend watching.
Read about what BC is doing HERE  Read About what Alberta is doing HERE I am not even sure how to properly respond to these article.  It leaves one pretty speechless.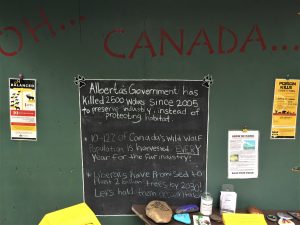 I also learned that wolves end up regurgitating about 20% of their food for pups and babysitter wolves and older wolves.
The centre had quite a few information displays to learn a lot about wolves.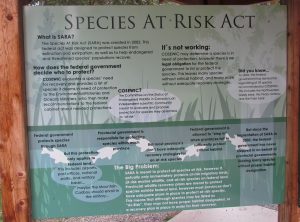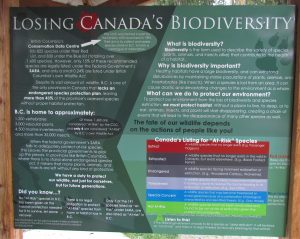 Back to the wolf cages
The wolves are active and healthy by all means.   They were also difficult to photograph which I guess makes sense due to being in massive chain link pens and how active they were.  But the pens were not very ecstatically set up or positioned.  Like I said 2 wolves were almost impossible to see.  I only saw them because they were so active.  In my opinion it would be better to just say they only have 5 wolves on display.  Or redesign the grounds to accommodate proper viewing.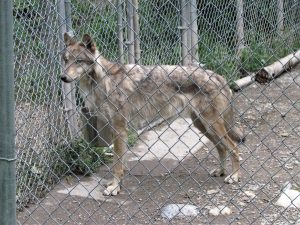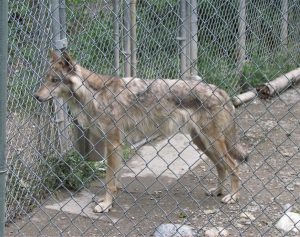 The cost to enter the interpretive center was only $12 so it did not break the bank.  They also a well stocked gift shop that of course was all things wolves.  They get 3 stars out of 5.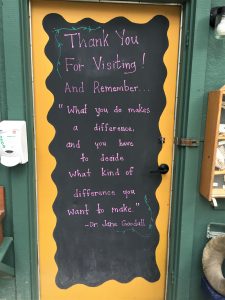 Never Cry Wolf has been one of my favorite movies my whole life.
The Northern Wildlife Wolf Interpretive Centre website can be found HERE
I also visited the Burrowing Owl Interpretive Centre in Moose Jaw Saskatchewan
And I also visited Reptile Adventure Camp in Bonfield ON