October 14
Km's Pedalled – 71.5 km's
Destination – Victoria
Some Notes – Waking up the sun was coming out so I took extra time this morning to dry my tent out.  The day turned into a beautiful sunny day but there was a slight cool headwind throughout the day.  October is definitely here.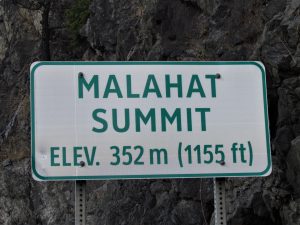 I arrived in Victoria.  My end destination city for crossing Canada.  Coming into Victoria I pulled over right before the Johnson Street Bridge to take a few photos of my first view of Victoria.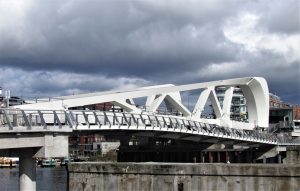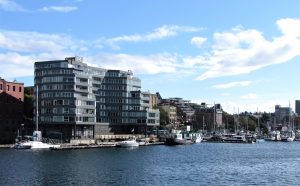 Johnson Street Bridge and my first view of Victoria
As I was about to move on a cyclist came pedalling over to me and mentioned that he was on Warmshowers and did I need a place to stay.  I told him how I was on my way to host just now.  Nicolas then offered to connect with me while I was in town to give me a biking tour of the area.  I instantly agreed.
Before making my way to Kane Mercer's place I biked about 20 km's around the downtown.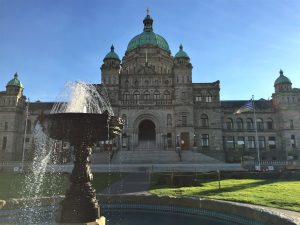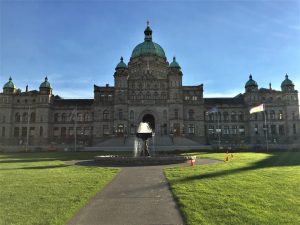 The Legislative Assembly of British Columbia
I have arrived at 54th host crossing Canada.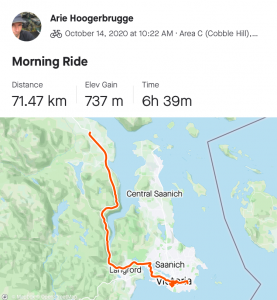 October 15
Km's Pedalled – 34.5 km's
Some Notes – Today is a little overcast and cool.  I met with Nicolas at 11am and biked with him until 3pm.  During that time, I received an email from Patagonia agreeing to sponsoring me some clothing.  This was exciting.
Nicolas took me along the shoreline from Oak Bay Marina through Beacon Hill Park which was a huge eye opener for me to see a tent city spread all across the park and then we cycled downtown.  All along the way telling me different things and some history about the city of Victoria.  I believe he said he had lived in Victoria for the past 29 years.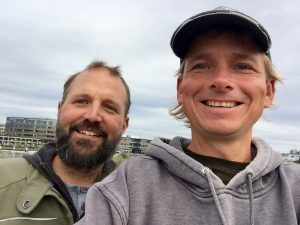 With Nicolas
It never ceases to amaze me to the different people I meet and the experiences that result from them.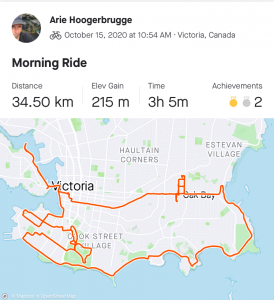 After saying my good byes to Nicolas I made my way to Patagonia where I was able to pick out a new [light] rain jacket and rain pants.  Sander had mentioned the day before that securing an ok for sponsorship could take a week or so.  Sander got it done in less then 12 hours!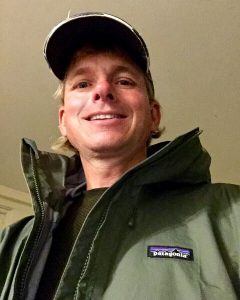 Thank you PATAGONIA!


October 16
Km's Pedalled – 27 km's
Some Notes – I biked over to Beacon Hill Park and took photos for about 2½ hours taking over 200 photos.  Getting back to the house to make something to eat the Times Colonist of Victoria called to arrange an interview and wanted to make arrangements for a quick photo.  This discussion resulted in the decision to load my bike up and make my way over to the Terry Fox Memorial for those photos.  So much for breakfast/lunch.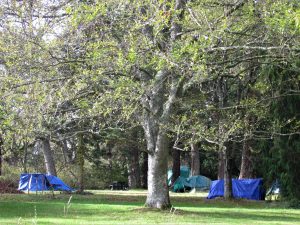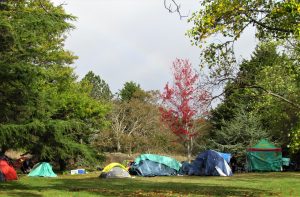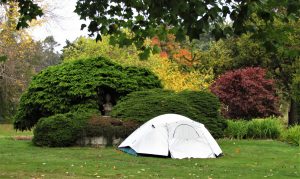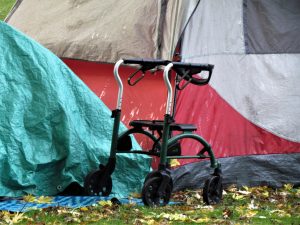 Tent City in Beacon Hill Park
Initially I was frustrated by the fact that I had not been able to secure my own photographer as I had planned to have professional photos taken at my final finish of crossing Canada.  Here I am in Victoria (not my town) and I don't exactly have a photographer on speed dial.   I realized half way to the memorial that I was about to meet a photographer.  Surely he freelanced or had friends that freelanced?  I met Adrian Lam at the memorial the photo shoot took less then 5 minutes to do.  I then asked him about the possibility of him doing my photographs.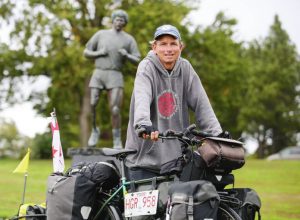 Not only did he say no problem, he said we could come back tomorrow morning (he didn't live far) and he would do the shoot for free!
I took the road back to the house along the shoreline and met a couple at the one of the view points.  The lady (passenger) called out from the car as they were about to pull onto the main road.  The husband ended up parking.  The wife ended up getting out of the car to take a photo of me and then asked me all the usual questions.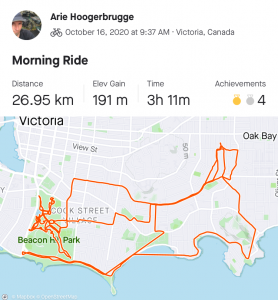 The funny part is that if you can image that there was another car between the wife standing in the parking lot talking to me and her husband's car.  And because of the way the wife was social distancing I had to speak pretty loudly.  While the wife was asking how to find me on Facebook the husband yelled from their car that he found me on Facebook and then the person sitting in the car between the husband and wife (who was not part of any of the conversation) yelled out that he also found me on Facebook.
Then I went out for beers with Kane and his friends.  We also visited Craigdarroch Castle and Government House.  I also emailed potential outdoor stores for sponsorship figuring I had nothing to lose.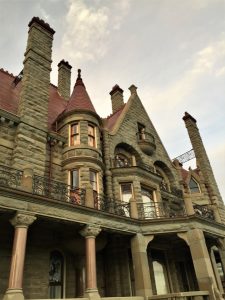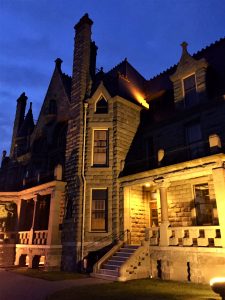 Craigdarroch Castle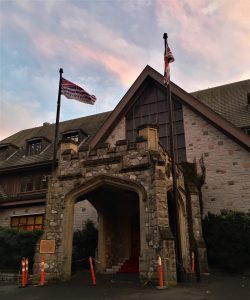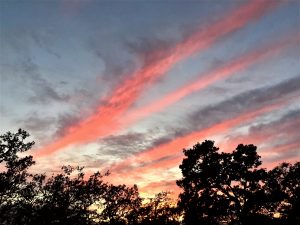 Government House
October 17
Km's Pedalled – 15.5 kms
Some Notes – A very crazy day today.  I met Adrian at the Terry Fox memorial this morning to do the photo shoot and to officially complete my Canada crossing.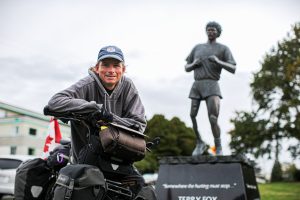 Starting November 12, 2019 to October 17, 2020, 284 days on the road (less time off for Christmas and time off for Covid-19), 12,340 km's pedalled and a record 54 hosts.  I don't even know what I am suppose to say in this moment.   And even if I did know I suspect it would need its own blog post.  So for now I will just stick with the events of the day.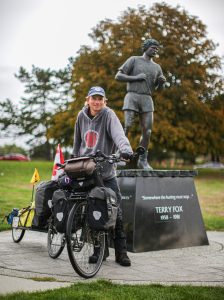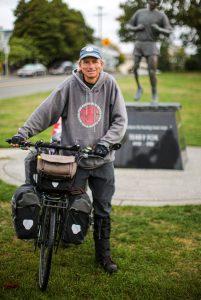 The photo shoot went awesome.  Adrian actually took multiple shots from multiple positions.  All the time I am thinking about how much of his time he was taking and time required for editing purposes for every photo he takes.  After the shoot I went Facebook Live to share with everyone the experience.  Brandon (my YouTube guy) did an amazing video of the moment that you can find HERE.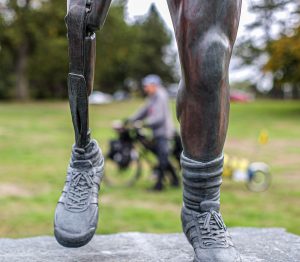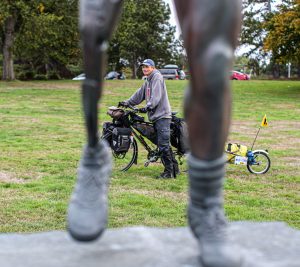 On the way to the Terry Fox memorial I actually ran into Nicolas on his bike.   After the Terry Fox moment I then went down to Fisherman's Wharf Park to photograph the house boats.  The docks to the house boats was blocked off to residence only.  This was quite disappointing.  I would have hated to be a business/restaurant there if I was a tourist I would certainly not eat there after being disappointed because I had no access to the docks.  I get that these house boats are private residences but if you put your house in the middle of Disney Land then you shouldn't be surprised that there are tourists there.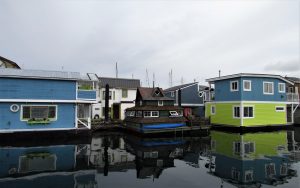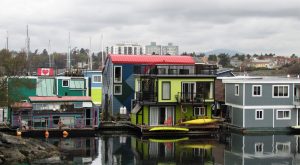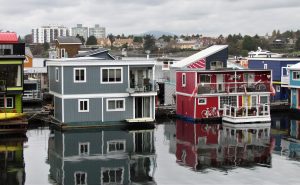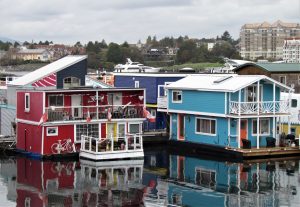 Fisherman's Wharf Park
Just as I was about to leave the wharf The Times Colonists called for my interview.  And by the time the interview was over Adrien had sent me 9 edited photos from the Terry Fox shoot!  Getting back to the house me and Kane went to Hatley Castle then we went to the top of Mount Douglas catch the view of Victoria.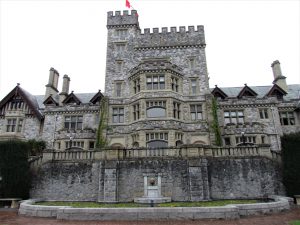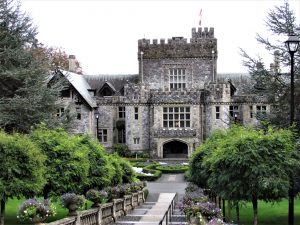 Hatley Castle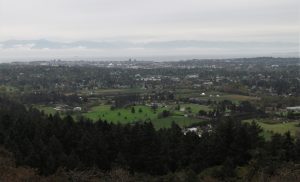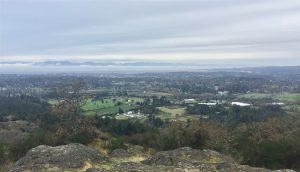 The view from Mount Douglas
My interview from The Bench in Niagara came out.  You can access it HERE.  Most of next week and everything I have to do in Vancouver before I fly to Seattle is scheduled.  I have been so busy, going to bed at 2am every night and then waking up early.  I have had almost no sleep and only the one shower since I got to Victoria.  Someone commented on Facebook about celebrating my completion of Canada tonight except I have not had a second to spare since I got here.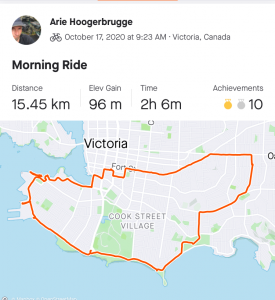 October 18
Some Notes – Last night it rained all night and is raining this morning.  I got almost no sleep working most of the night.  I need a shower but there is no time.  Kane got up early (after his own busy week) and is giving me a ride to the ferry.  It is so good to be going to Vancouver because I am going to be one step closer to Seattle.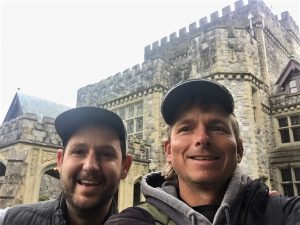 With Kane Mercer at Hatley Castle
My Times Colonists article came out.  You can read it HERE.
Bob Dynes, long time friend and father to Sander (Patagonia) met me at the ferry in Tsawwassen to bring me to Kitsilano.  No more biking in Canada.  Bob and his wife Diane are my 55th and final host in Canada.
I was pretty tired.  I tried to take a nap and I finally got a shower.
Vancouver Island Part 3 (Oct 4 to 14)