November 12, 2019
Ok, not very encouraging words for my first day on my bike.  But today killed me.  I almost feel it was the physically toughest day of my life.  But fast forward to the end of the story.  I did it, I survived it and it gave me strength for the future.
Back to the beginning.  After catching the ferry Sunday morning (instead of Saturday night) and getting to Port aux Basques Sunday evening (instead of Sunday morning) I had a long night at the ferry terminal.  The DRL shuttle bus leaves Port aux Basques every morning at 8 am.  And the bus from Port aux Basques to St John's takes 13 hours to travel.  And that is a long 13 hours let me tell you.
I arrived in St John's shortly after 9pm Monday night.  After I collected my bike and gear and got myself to the hostel (HiCity) in town it was 10pm.  After organizing my stuff and reassembling a few parts of my bike it was 1am.  I knew that there was a bunch of local sights I wanted to see around St John's and there was no way I was going to see them all on Tuesday.  So I already had it planned in my head to stick around at least one more day in the city at that point.
For the life of me I could not drag my ass out bed Tuesday morning.  All that travel and mostly sleepless nights.  I finally got some sleep and I did not want to leave this bed.  Eventually I did.
My first destination was obviously going to be Cape Spear and the historic lighthouse.  Only about 20 km's away it should be no problems.  Get there and back and check out a few places in town.
Not a chance.  I will never publicly admit how long it took me and how many rest breaks I needed to take throughout the day.  That 20 km's was completely all mountains and it killed me like nothing else I had done in this life (at least as far as my memory can recall).
I can't begin to describe the experience but what I will say is that at the end of the day I was feeling good and strong for the future.  My mind did not conquer the hills but my mind did conquer the day.  I know far more difficult days are ahead of me.  But by then I will have that many more miles under my belt.  If I can make it through one of the hardest days of my life surely I can conquer this ride?
The weather was not too bad.  But it was not warm; being November 12 after all.  The sky was overcast and not too windy.  The wind defiantly picked up on the coast.  My fingers and hands were pretty cold taking photos.  The one thing that I did not accomplish which has me a bit frustrated but that I am hopeful that maybe I can do this here in St John's tomorrow is that I was never able to dip my front bike wheel in the Atlantic.  I didn't see a place to do that.  I did see what I thought was an accessible cove when I rode in to the cape.  But when I went back that way I discover this little cove was more like treacherous bluffs.  And at that point I needed to start heading back to St John's.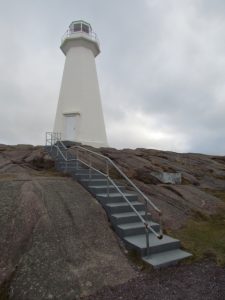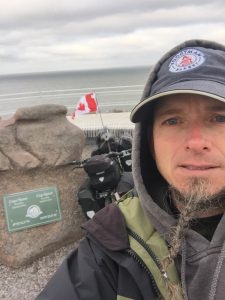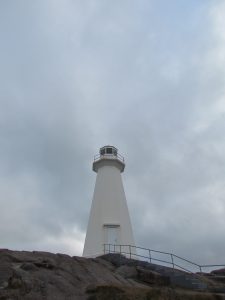 One of my goals during this ride is to not catch myself riding in the dark.   I really do not want this ride to come to a premature end.  Well I failed miserably on my first day.  I did a fair amount of pedaling in the dark today.  But let me tell you when those city light from St John's came into view I was feeling good.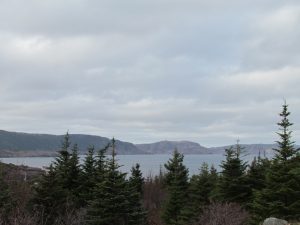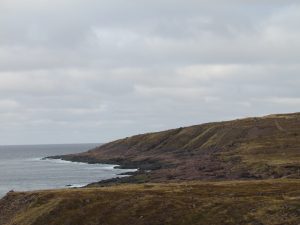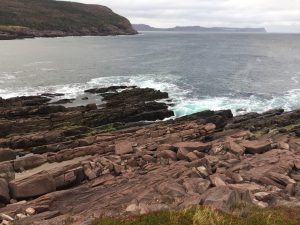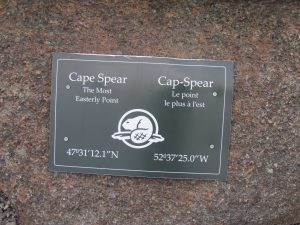 Anyways, the plan for tomorrow is to see how many of the sites here in town I can checkout.  Hopefully only spend one more night here at the hostel and be ready to move on Thursday morning.  But we shall see how that plan goes.  Right now not to many plans are going as planned but it all good because I am riding my ride.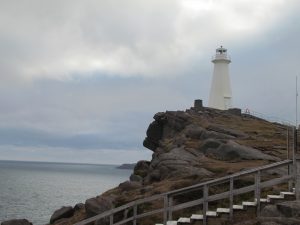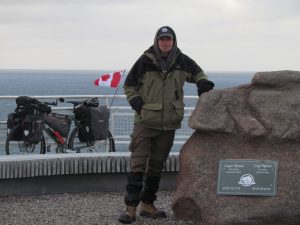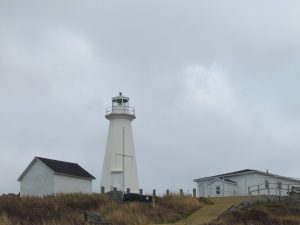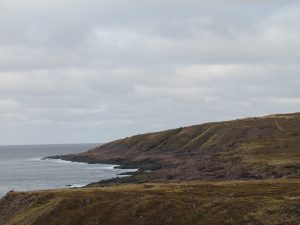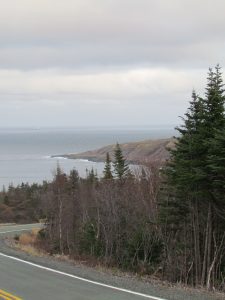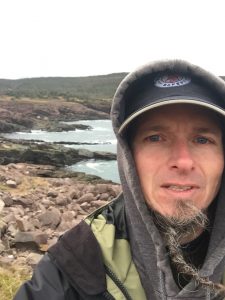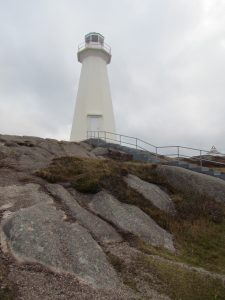 You can check out more photos from Cape Spear on my Photos page