USA Summary
With over 6 months of bike touring the US between the extremes of the temperate rainforests of Washington to the killer heat of the southwest desert my divergent psychic emotional extremes were equally extreme.  I thought biking a Canadian winter would be toughest challenges until I experienced the US southwest in the month of June.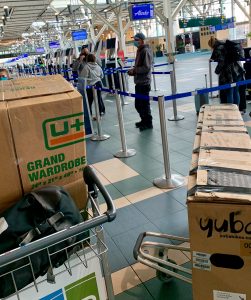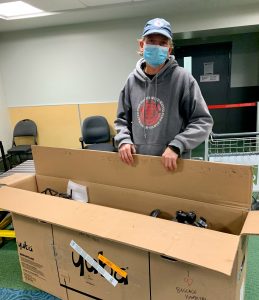 My way into the US
I flew into Seattle WA from Vancouver BC October 25, 2020 planning to roughly bike 5,600 km's along most of the Pacific Coast and possibly as far east as Moab, UT and then back to the coast and exit the US into Mexico via San Diego.  Ultimately most of my plans went as planned but there ended up being a few adjustments and extra plans along the way.  Some initial thoughts and realizations entering the US was that as a Canadian in the US I was on my own with no support during the risks of Covid-19.  I was also surprised how much Covid-19 restrictions were in place.  The US was a bit of a hot zone for Covid-19.  I assumed that it was a hot zone because of lack of restrictions.  That turned out not to be the case.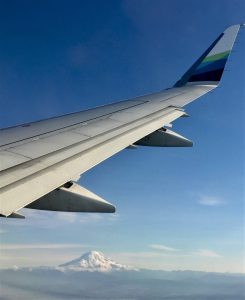 Hello Washington
Washington
I biked 686 km's over 16 days from Seattle around the Washington peninsula arriving in Oregon on November 10.  Washington was beautiful with some cooler temperatures and rain for sure.  One of my favorite visits was to Hoh Rainforest and is still an overall favourite visit of my entire bike ride so far.  I was upset by how much clear-cut forests I witnessed in Washington.  Washington is destroying their state.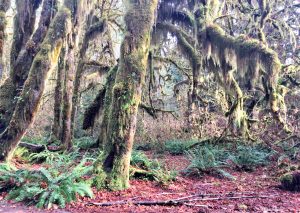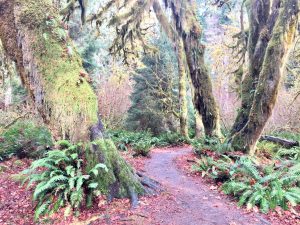 Hoh Rain Forest
Oregon
I biked 963 km's over 21 days down the Oregon Coast.  Few coastlines are as beautiful as the Oregon Coast.  Oregon (and Washington) was a little on the tough side to be biking in November.  I had a bit more rain in Oregon and continued cooler temperatures to contend with.  It would be safe to say that I was usually always "cold" while biking through Washington and Oregon.  You don't usually see a lot of sun beating on you because of the height of the trees and the suns position at that time of the year.  Oregon has always been a favourite state for me to visit.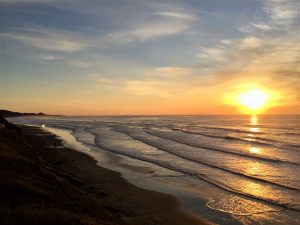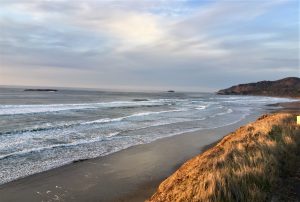 The Oregon Coast
California
I entered California on December 1 and the weather and temperatures did nothing but improve.  I entered California along the (north) coast but exited California into Nevada near Pahrump (south east of Death Valley).  I biked 2,557 km's over 55 days leaving California January 26, 2021.  I had 2 short breaks during this time in both Berkeley and Los Angles thanks to some hosts.
Leaving the Avenue of the Giants (another favourite experience) I was informed that California was virtually going into a Covid-19 lockdown.  This had me really worried about entering San Francisco but thanks to hosting my San Francisco experience was awesome.  Biking across the Golden Gate Bridge was another major highlight for me.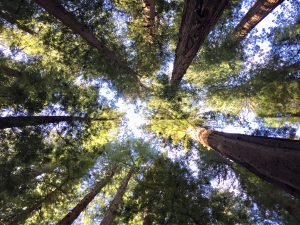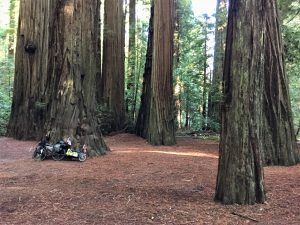 Avenue of the Giants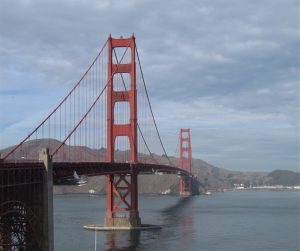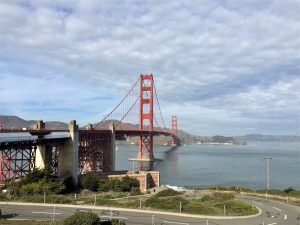 The Golden Gate Bridge
My first change of bike ride plans occurred in SF.  My original plan was to go east to Yosemite NP until I discover the highway between Yosemite and Death Valley was seasonal and closed for the winter.  So, I continued to follow the coast to LA bypassing Yosemite NP completely.  Probably my worst weather in California was Christmas day when I biked back into SF from Berkeley in the rain.  Leaving LA I headed east and north to Death Valley.  Of course, biking through Death Valley will also be a highlighted lifetime experience.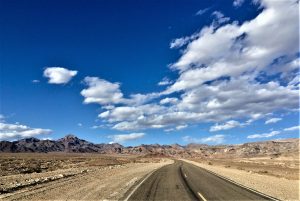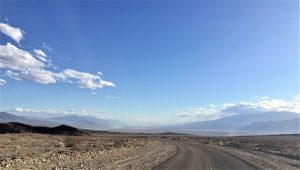 Death Valley
Nevada
Leaving Death Valley and getting into Nevada I ran into my first snow (in the US) and that made me reconsider my timing to be entering Utah which would be in the middle of winter at this time.  In sunny Las Vegas I made the decision to stay in LV for 2 months for both Spring to arrive in Utah and let the second wave of Covid-19 play its self out.  So, I basically spent 60 days in front of my computer in an Airbnb in LV.  I think this was ultimately a good idea but I will never do that again.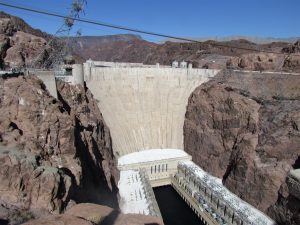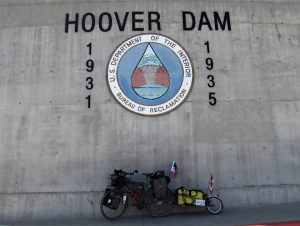 The Hoover Dam
As far as actually biking in Nevada I biked 612 km's over 13 days.  Getting back on the road April 1 and heading to the Hoover Dam I would become pretty sick and weak from the sun and heat that would lead to one of the more traumatic experiences of my life.  I consider both experiences separate but my physical weakness definitely exasperated the second experience.  On April 6 just inside the state of Arizona I accidentally started a grass fire that would result in me calling 911 with the fire department showing up and losing a fair bit of my camping equipment in the flames.  The main equipment lost was my tent, sleeping bag and pad, front panniers and bike stuff/tools.  About 5-10 acres of abandoned field was also burned.  To this day I will never know how I survived that experience with no legal consequences.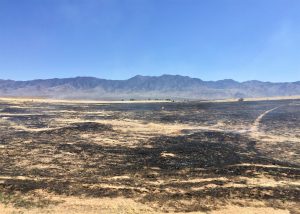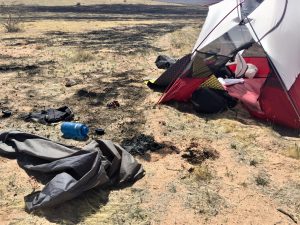 Grass fire and burned gear
Utah
Utah turned out to be an amazing awesome experience.  I biked and hiked 1,534 km's over 38 days.  In St George I had amazing hosts that helped me get back on the road from losing so much gear.  I would visit and hike 5 of the most beautiful national parks and a bunch of state parks.  I would visit Zion NP, Bryce Canyon NP, Capitol Reef NP, Goblin Valley SP, Canyonlands NP, Dead Horse SP, Arches NP and Monument Valley, Toadstool Trail and Buckskin Canyon.  The funny thing was that Utah was always on a possible chopping block for my route.  I basically biked 1,534 km's out of my way.  If there wasn't a second wave to Covid-19 I would have probably headed due south to make up for losing 60 days to the first wave of Covid-19 in 2020.  For my biking experience I can almost say thank goodness for the second wave.  I highly recommend biking Utah during the month of April even though I got a few cold nights at -6 C.  I consider Utah the most beautiful US state overall.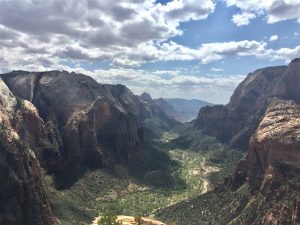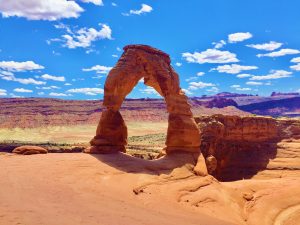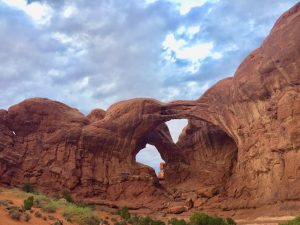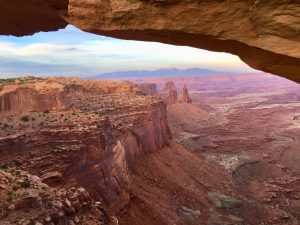 Uath
Arizona
Arizona was a bit of a mixed bag for me.  I biked and hiked 1,271 km's over 23 days.  My main destination and motivation for Arizona was for the Grand Canyon.  I ended up biking to the rarely visited North Rim first and then making my way to the South Rim (admittedly I got ride about 3/4 of the way to the south rim).  Visiting the Grand Canyon will be another major bike ride highlight (especially reaching the north rim).  It was heading south from the South Rim Grand Canyon that things changed in a big way for me.  What I mean is the weather changed and that hit me hard (again).  The Grand Canyon temperature was around 30C or lower and heading south the temperatures went to 40C+.  I must be getting old because I have discovered that I can't handle biking in 40C+ very well.  My plan was to then head to Joshua Tree NP in California and then San Diego.  That did not happen because of the heat.  My route was changed to head south as quickly as possible to escape the Southwest US desert heat.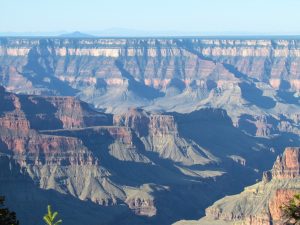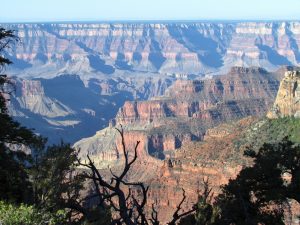 The North Rim Grand Canyon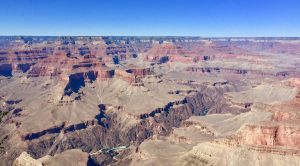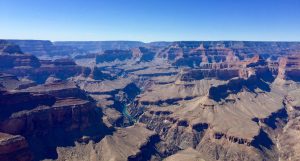 The South Rim Grand Canyon
Arizona also got pretty expensive for me.  And I hate the word expensive.  Between buying groceries at the Grand Canyon and then how much time I spent escaping the heat at truck stops and fast food restaurants Arizona really broke my budget.
Back in California
California would also be my exit state into Mexico at the Mexicali crossing.  My last 182 km's over 2 days were trying to get through the heat and exit the US as quickly as possible.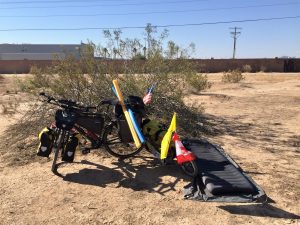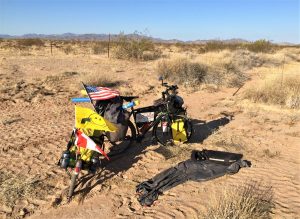 Too exhausted and too hot to even bother setting up a tent (the one night I couldn't even blow up my sleeping pad as seen on the right)
Some other memorable observations and experiences
Any other Canadians cycle touring in the US?
I have to assume that there was at least one other Canadian cycle touring in the US during Covid-19 but I never met them and I never saw a single Facebook bike group post to suggest there was anyone else in the US even when I posted to bike groups asking if anyone else was over here.  So as far as "I know" I was the only Canadian bike touring in the US during Covid-19 until I hear otherwise.
Showers
I can't believe how few showers I had per month per state.  Partially due to Covid-19 closed showers and limited hosts I believe I had only 2 showers in Washington, 2 showers in Oregon, 3 showers in California, 1 shower in Nevada, 3 showers in Utah and 3 showers in Arizona (this doesn't include extra showers because of multiple day stays at a host).  That's like 15 showers over 6 ½ months and 7,857 km's pedalled!!!  The average North American would have had close to 150 showers to my 15 showers.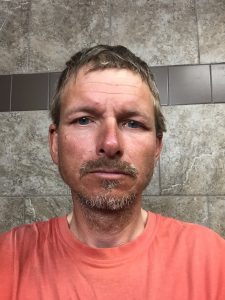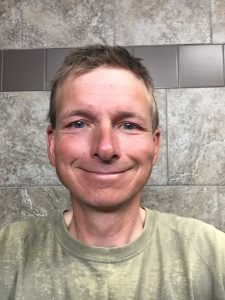 Before and after 16 days without a shower
Stealth Camping
Between Washington, Oregon and the California coast stealth camping was difficult to hard.  Of course, I found a place to sleep every night but I was visited by the police 3-4 times.  I was even visited on my very last night in the US by the police.  I did stay at a few state parks (early on) because they had reasonable hiker, biker camping rates.  Leaving the coast at LA the stealth camping got way easier in the US (with an occasional challenging night).  America loves its No Camping, No Trespassing signs and fences.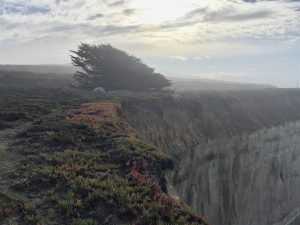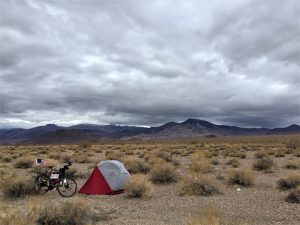 My favorite stealth camping spot & easy camping in the desert
My last actual campground used was north of San Francisco.  Initially I used a few campgrounds because of the wifi/laundry/shower combo of benefits.  After SF all the campgrounds were closed to tenters and I stopped using campgrounds all together.  I could either get all the benefits cheaper at a truck stop or I simply mentally pushed through it.  My longest period without a shower was 16 days between Moab, UT and Williams, AZ south of the Grand Canyon.
Meeting Americans
I had nothing but great, positive, experiences meeting Americans.  Everyone was super friendly.  My interactions escalated in Utah while visiting all the national parks.  In Nova Scotia I was known as "that guy (that was biking across Canada in the winter.)"  In Utah I became know as "the guy with a pool noodle."  People would see my bike at trailheads at the parks or see me biking down the road between parks and then we would meet at different parks while they made their rounds to the national parks and then they would catch me standing beside my bike and very quickly they would exclaim – Hey you're the guy with the pool noodle!  What's the pool noodle for?  [The pool noodle would stick out from my bike to help keep cars at a distance].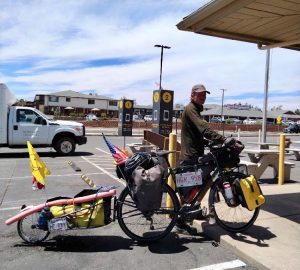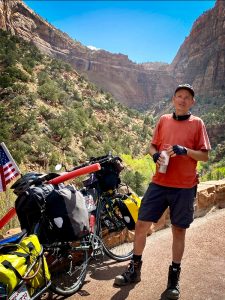 People like taking my photo
In Utah at the parks, I would meet American tourists from all over the US.  An average day would result in 3-4 extended conversation with an average $20 donation every other day sometimes.
Hosting
With Covid-19 going strong in the US I only had 10 hosts while in the US.  12 Tribes, Jake Volz, Jake's aunt, the Rigby's, Jim Sweet, the Skilbeck's, the McClure's, the Hoag's, the Leenen's and the Knowles where all significant hosts in their own way.  I owe them all a lot of thanks.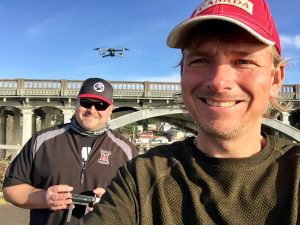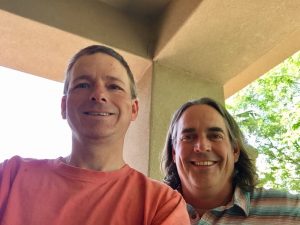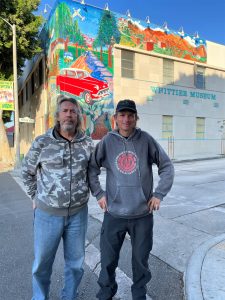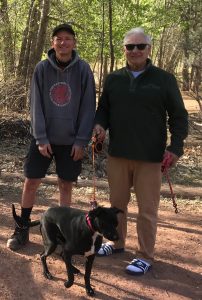 Turning 48 at the Grand Canyon
I arrived at the North Rim Grand Canyon on May 18.  Within minutes of my first views of the awesome canyon my parents called me and a few minutes later I found myself looking out over the canyon as both my parents sang me happy birthday to me over the phone.  The next day I would have one of my favourite US experiences while hiking down the Grand Canyon.  I found and caught a bull snake.  I had been hoping to catch one ever since biking into Alberta.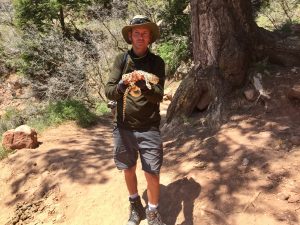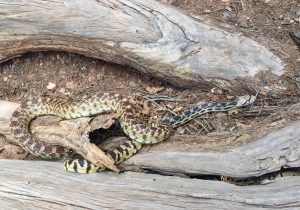 Catching a bull snake in the Grand Canyon
The Southwest
The southwest desert is beautiful but being there in the month of June even though it really couldn't be helped was not how I wanted to experience the US.  I have discovered that I am not wired for 40C+ desert heat and all I wanted is to get out of the US quickly.  Biking through this heat would be 100 times harder than biking through a Canadian winter storm.
Conclusions
I would bike 7,857 km's over 169 days on the road (not including 2 months off in Las Vegas).  I originally planned for biking 5,600 km's.  To help put some of these numbers into perspective.  By car Vancouver to San Diego is 2,250 km's and Portland to New York City is 4,700 km's by car.  According to Google the US is 4,506 km's wide.  Therefore, I biked 3,351 km's more than the US is wide!  I also took and posted 13,911 photos in the US to Flickr.  And write 66 blog posts of an avg of a 1,000 words each.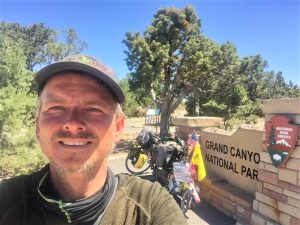 I think it's safe to say that I had a pretty unique US bike touring experience.  Easily a lifetime of memories created in my almost 9 months in the US.  I am so glad I accomplished what I did.  But in many ways, I could not imagine trying it again.  There were aspects and experiences that were simply tough (the way I tour).
On a negative the US could do a lot more to make highway shoulders safer for cyclists.  And the US is a fairly expensive country to bike tour.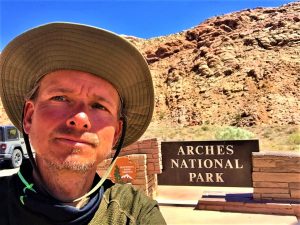 By the Number – Expenses
Doing my best to be cheap I spent an average of $17 a day on food.  Over 169 days that adds up.  Other expenses are relative to my ride alone as I barely used any campgrounds compared to likely average bike tourists.  I also never went to fancy restaurants to celebrate certain days.  Other than my Las Vegas Airbnb I never got a hotel room.  Also, I had to replace a bunch of gear after my grass fire.  I spent $2,938 on food over my entire time in the US and I spent $5,224 on everything else (camping, gear, LV Airbnb, bike repairs, phone, insurance, etc).  And as a Canadian I also had to 30% exchange.
It's kind of weird to consider as a Canadian but at my age and the cost of living in America other than an air flight layover I wonder if I will ever come back to the US?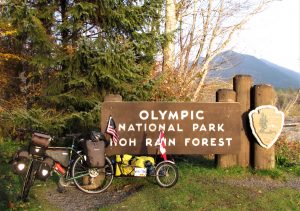 18 solid reasons to bike tour with a trailer