On October 12th I entered Mexico City by bike.
October 15
Km's Pedalled – 33.5 km's
Some Notes – Today was pretty much a right off.  I left my host this morning.  For the first time my host arrangement did not work out.  Let's just say my host had too much going on personally and me being there was not helping him.  He was the brother of a previous host and it was hoped and believed that my presence would be a good distraction for him.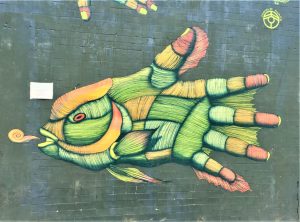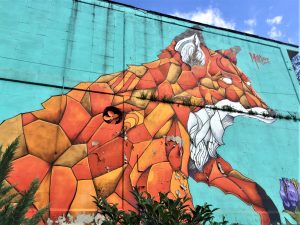 I thought I would go to the zoo because who doesn't love the zoo?  While the animals looked healthy enough, I found the zoo fairly boring.  There signage was pretty bad.  Often you had no idea if you were looking at an empty cage or the animal was hiding.  They had lots of areas closed because of Covid.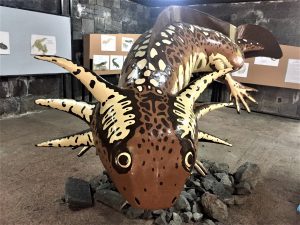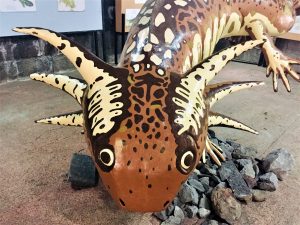 The only photos I took at the zoo were not even of live animals
I have no choice but to shake my head at the human species.  Supposedly there is a pandemic and we as a species continue to show lack of common sense and intelligence.  They block off areas to keep people more concentrated.  Not much different than closing small businesses but keeping Walmart's open like in Canada.  Or even more intelligent in Canada was closing campgrounds.  Keep people indoors when they could be social distancing outdoors in the sunshine which is supposedly the best prevention for Covid.  It is very apparent that it is about number of measures that can be counted vs effective measures.  For example, instead of more cleaning (one measure – that by the way has generally not been done very well), they can say they closed off 10 areas to the public (therefore 10 measures to prevent the spread).  Except completely ignoring the fact that all they have done is concentrated people in smaller areas.  Good job humans.  Covid rant over.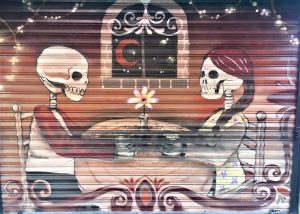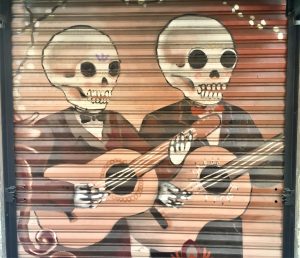 From there I attempted to go to the National Museum of Anthropology.  I say attempt because when I arrived the best place for my bike was to lean it against the wall near the doors.  After all my bike was 160 lbs fully loaded and visually accessible for security for my bike is important.  The cement wall was no where near any doors or anything.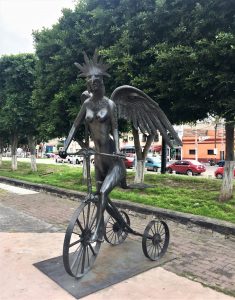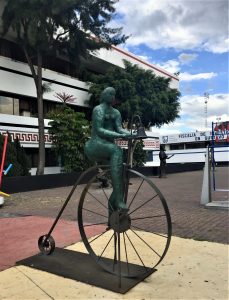 The security guards wouldn't let me lean my bike against a cement wall.  They told me I had to put my bike in the bike rack.  But being fully loaded I have no choice to lean my bike against the rack but that was not good enough.  I was required to use the bike rack properly forget the fact I was fully loaded with a trailer.  I was not about to have only my front wheel support the full weight of 160 lbs.  I didn't have the energy to argue common sense with security guards.  So, I just left.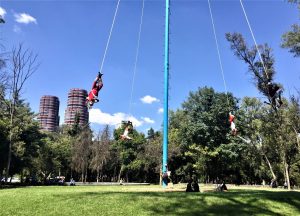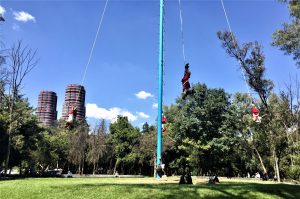 Danza de los Voladores – Dance of the Flyers
I was able to visit the church's Nuestra Señora del Carmen "La Sabatina" and Parroquia de Santa María la Redonda Cuepopan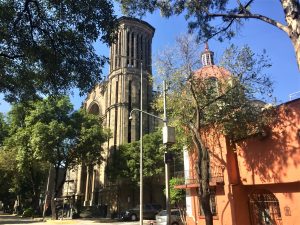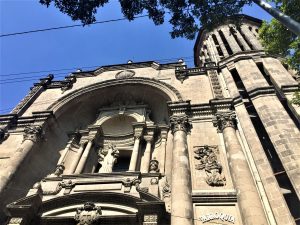 Nuestra Senora del Carmen La Sabatina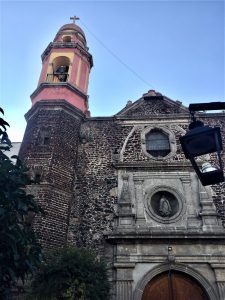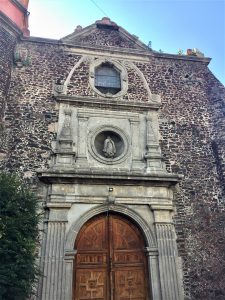 Parroquia de Santa Maria la Redonda Cuepopan
I have checked myself into CASA MX Alameda Hostel.  I edited a bunch of photos tonight.  It's pretty loud here though I am not surprised.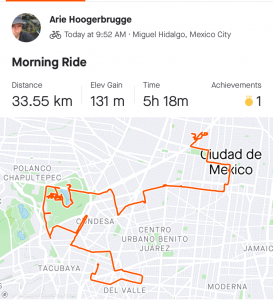 October 16
Some Notes – I took a walk downtown for lunch.  I than attempted to enter the museum – Palacio de Bellas Artes.  One of the major museums here in Mexico City.  It turns out that you need a mask with strings????  Apparently only masks with strings prevent Covid in museums.  I just walked back to the hostel.  And basically, accomplished nothing today.  I have very little motivation or patience with anything.  Another wasted day.  I can't seem to win in Mexico City.  There is too much noise in this city.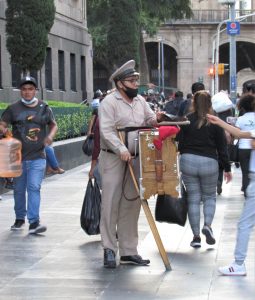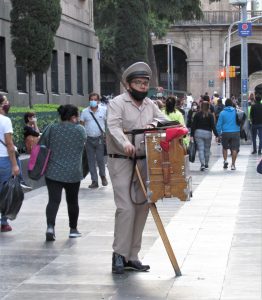 I am told these guys are called Cylinder Musicians.  They stand around and spin an arm that makes a horrible sound and ask for money for doing so.  They are everywhere.
October 17
Some Notes – Most of my day ended up getting wasted.  I walked downtown for lunch.  The Templo Mayor Museum was closed and the Palacio de Bellas Artes Museum had long line ups both times I walked past it.  The weather was actually pretty cool today.
I did visit the Templo de San Felipe Neri and the Templo de San Francisco.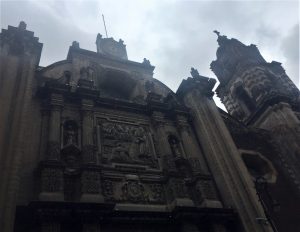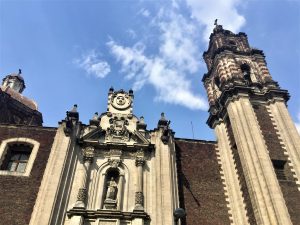 Templo de San Felipe Neri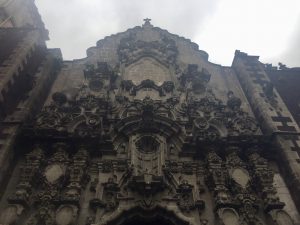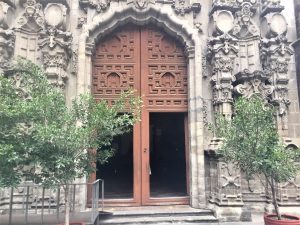 Church of San Francisco
This evening I went to watch Mexican wrestling also known as "lucha libre" at the Arena Mexico.  It was alright for $200 pesos ($10 USD).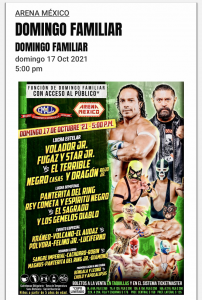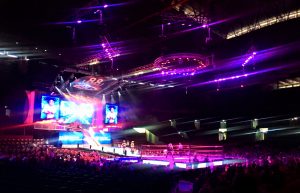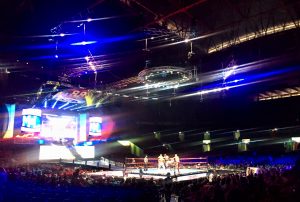 One year ago today I completed my biking across Canada stage of this ride.
October 18
Km's Pedalled – 33 km's
Some Notes – I started my day discovering that many museums seem to be closed on Monday.  But I guess today was a pretty good day as I got out and did some actual exploring on my bike and the weather was perfect.
I visited Parroquia de San Fernando and Rectoría de Nuestra Señora de Lourdes.  I then got chased out of neighbourhood for taking photos and some video.  I would love to know when taking photos became against the law.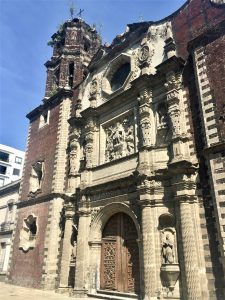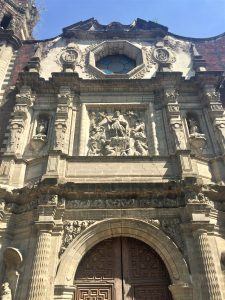 Parroquia de San Fernando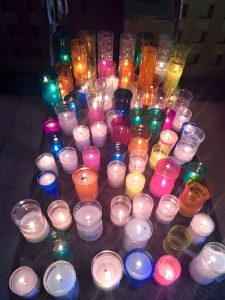 Rectoría de Nuestra Señora de Lourdes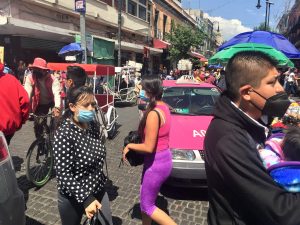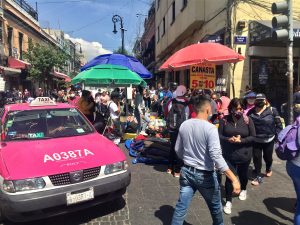 I go chased out of this neighborhood for taking photos
Then I visited Rectoría de Santo Domingo de Guzmán, Chapel of Atonement 6 Capilla and Parroquia de Santa Ana.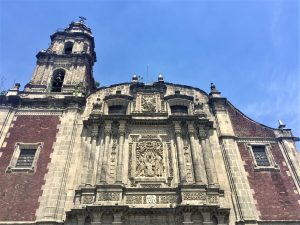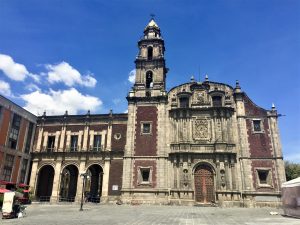 Rectoría de Santo Domingo de Guzmán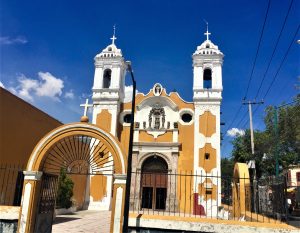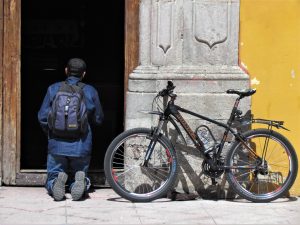 Parroquia de Santa Ana
And then I visited my main attraction and priority for the day, the Basilica of Our Lady of Guadalupe.  I thought this was just a single church but it turned out to be multiple churches all on the same property.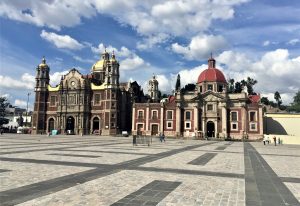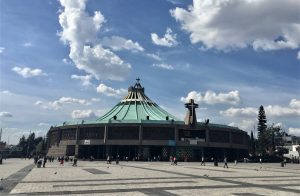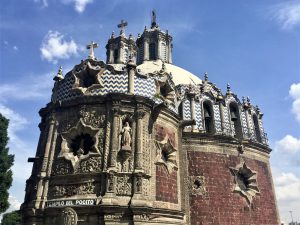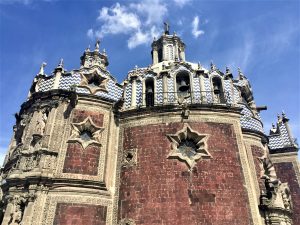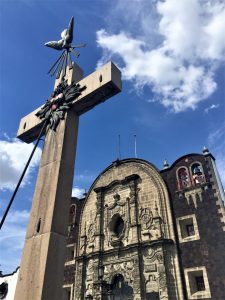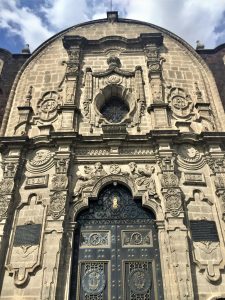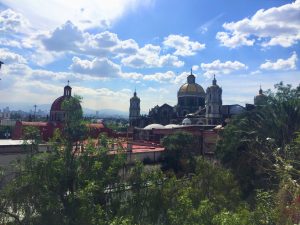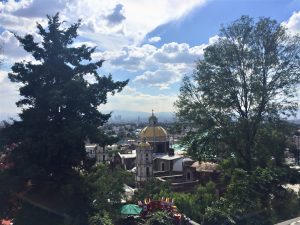 Basilica of Our Lady of Guadalupe
This evening on my way to dinner I was able to get inside Iglesia de San Hipólito.  After dinner I was able to get most of today's photos edited and this blog post written.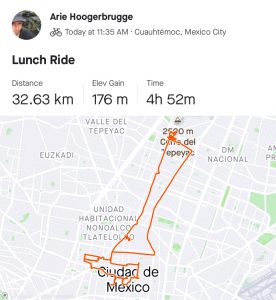 October 19
Km's Pedalled – 24.5 km's (11 km's biking/13.5 km's walking)
Some Notes – A little bit of a late start.  I edited my Basilica Guadalupe photos for Facebook posts.  I then made my way to National Museum of Anthropology ($80 pesos).  It was huge and took about 3 1/2 hours to walk through.  My back was so sore by the time I left.  I took way too many photos.  It was too late to visit any other museums by the time I left the museum and got something to eat so I went back to the hostel to edit 100's and 100's of photos.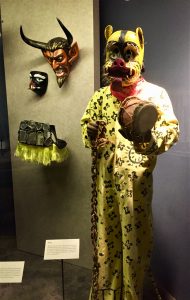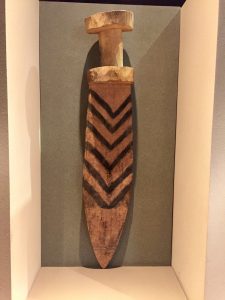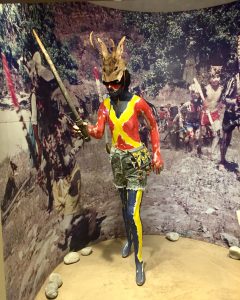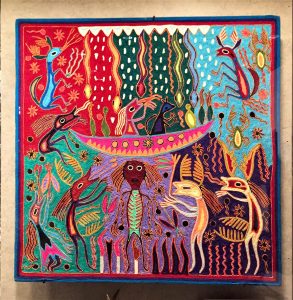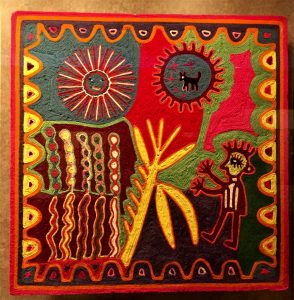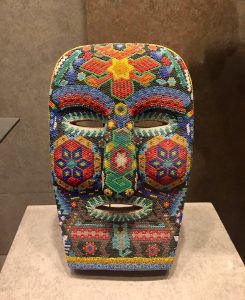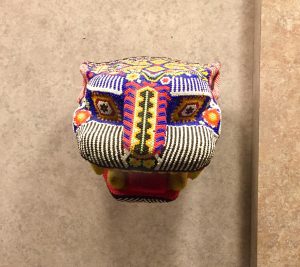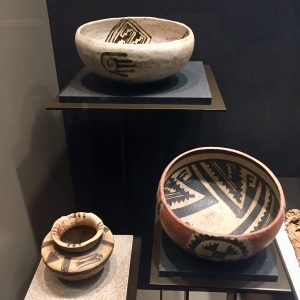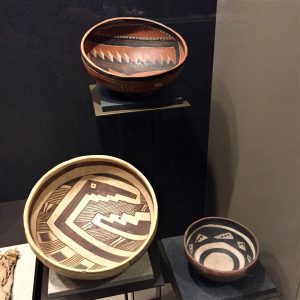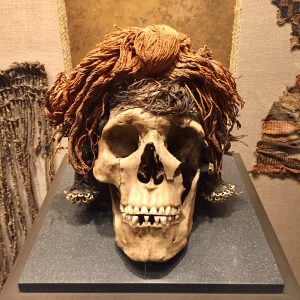 National Museum of Anthropology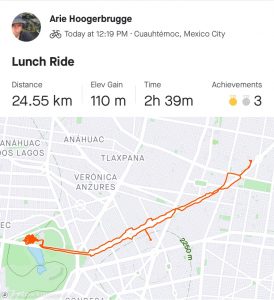 Mexico State & City (Oct 8 to 13)
Guanajuato State – Part 3 (Oct 3 to 7)
More Photos from the National Museum of Anthropology