December 20 to 25
Some Notes – My productivity has been on and off since getting here in Berkeley.  I am very busy but mostly what I want to do is watch TV, which I have watched plenty of already.  On a productive note, during my time in Berkeley I did write 7 blog posts and me and Brandon did a Road Show and 2 talk shows (The Safari Arie Experience).  I cancelled my Canadian phone plan for a pay-as-you-go plan while I remain in the US.  And I posted a few posts to all the Facebook bike groups.
I worked on photo editing and computer house work.  I visited the REI to get my stove fixed, new pots and pans and a spare headlamp battery so that I can ditch my old headlamp and all my rechargeable (heavy) AA batteries.
Unrelated to my activities I noticed continued homelessness in Berkeley.  I suppose that it will be a constant no matter where I go in the US.  I have to be honest.  It bothers me to see this.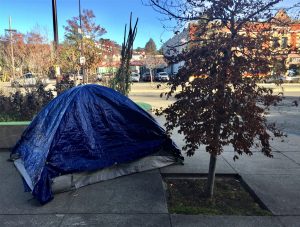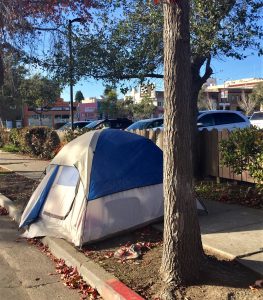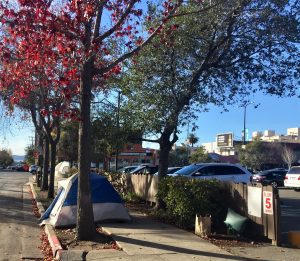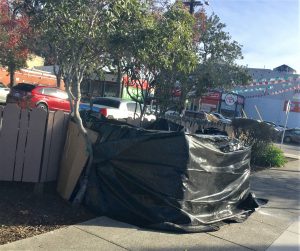 Berkeley California
December 23
I feel lazy, disconnected and unfocused.  I have so much to do and I don't know where to start in part because I have no motivation or direction.  And I don't know where all this is coming from.  Is it because I have been off the road too long (over a week already), is it because it is Christmas, because of social conditioning of Covid-19?  Is it because I am in an apartment by myself?
Christmas time is probably the worst time of the year from me.  A time when people/families come together.  A time when I feel like I am suffocating.  It is the one time I feel like I can't hide from myself and who I am and how disconnected that I am from society and the world.   Being in this empty apartment, walking the streets to get groceries, going through the motions of a traditional North American lifestyle.  It causes me to start panicking inside and an overwhelming feeling of disconnection.
The thing is that I have felt this way for as long as I can remember and I don't know how to escape this or fix this.   Fight or flight.  My nature is to fight but you can't fight what you can't see and how do you fight the feeling of suffocation?  I have been forced to feel the feelings of suffocation more then enough times for extended duration's of time over my life time, so surely forcing yourself to endure is not the answer?  Running from any form of traditional lifestyle has been my only answer.
Being on the bike for as long as I have has been a great antidote for the suffocation and the feeling of disconnection but it's amazing how quickly all the same old feelings and emotions come running back as soon as the conditions are provided for their ideal habitat.  Watching people and watching how they hide in plain view.  Watching people how they appear to have it all together in all their wisdom.  The race for happiness and all the damage they leave in their wake.
Is not the most important thing in our life our relationships?  And reflecting on how they affect(ed) us and how we failed someone else.  Every broken relationship has deeply fractured a part of my soul and I carry that with me everyday and everywhere I go.  Is everyone just pretending or am I the only one that can not let go of the past?  How does one navigate a world that never was suppose to be?  Was this the original plan?  To continually cause pain and suffering or to continually receive pain and suffering from the people that cross our lives or who are in our lives and then just keep moving forward in this world as long as we still have breath?  To apply sophisticated phrases and memes over our heart and soul in the form of a band aid?
I thought I had worked hard enough, sacrificed hard enough and loved hard enough for the right to feel normal.   To have something that is "special."  I am on a pretty epic and life changing journey.  A journey that will change my life.  A journey that has changed my life.  But I have no misconceptions of this ride fixing me.
I really hate hearing Merry Christmas and wishing people a Merry Christmas.  I feel like such a fake for wishing people Merry Christmas.  Christmas time reminds that I am still who I am no matter how my year went or how I spent my year.   December 25 will be here in less then 2 days and I plan to be on the road that very day.
December 24
I wish I had written all that from yesterday earlier in the week. My motivation returned after writing it all out.
I spent the remainder of the night editing and adding descriptions to over half my posted YouTube videos until 3am.
My morning started out with a Healthy Way Vibes Christmas show,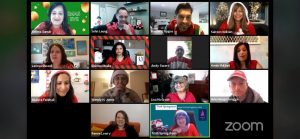 The Healthy Way Vibes
Brandon was able to upload the video we did the other day on loneliness.  Brandon totally caught me off guard with this question.  He got me squirming very quickly (considering what I just finished writing in my blog yesterday).  I watching the 40 minute video twice and I am not completely sure that I am comfortable the way I responded but I have decided to leave the video as is.
I was actually fairly productive and motivated today.  I didn't watch too much TV but I ended up going to bed earlier than anticipated as I was exhausted.
December 25
I slept in considering what time I went to bed.  Packing things up to get on the road.  If there is one Christmas tradition I have it is to be on the road today.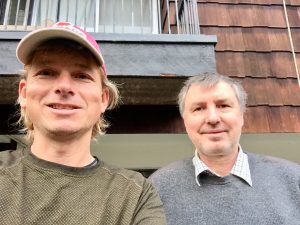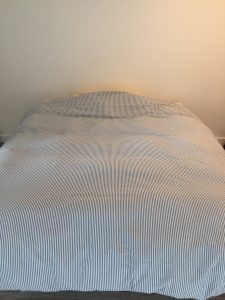 I am so very thankful to Paul & Chase Skilbeck for a warm bed and empty apartment to myself.
California Part 3 (Dec 12 to 19)
California Part 2 (Dec 6 to 11)