January 24
Km's Pedalled – 34 km's
Destination – 20 km's from Shoshone (4 km's to Salisbury Pass)
Some Notes – There was a few side attractions along the main highway yesterday.  I pedalled past them in the interest of being focused on getting kilometers down the road.  It worked out great because I got lots of great photos off the main highway mostly because of some really nice cloud formations hanging around the mountain tops.  Well this morning all those clouds are gone.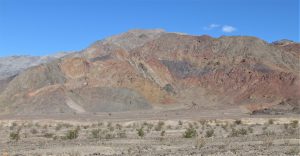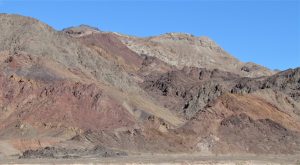 I find it hard to believe that I did so few kilometres today.  I was on the road probably earlier than I have been in over a week and biked till 5pm.  But I biked pretty much uphill the entire day.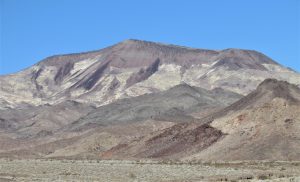 I crossed the Jubilee Pass at 1,290 ft and I am somewhere very close to Salsberry Pass at 3,315 ft.   I am also very close to the Death Valley border.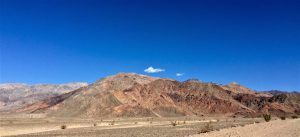 I ate two supers this evening.  A box of KD and a can of Chunky soup.  In the dark I noticed mass cloud cover come over the entire sky.  It is a cooler evening for sure.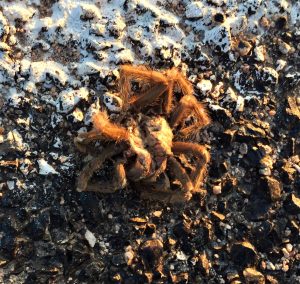 I found this guy dead on the road.  The desert tarantula (Aphonopelma chalcodes)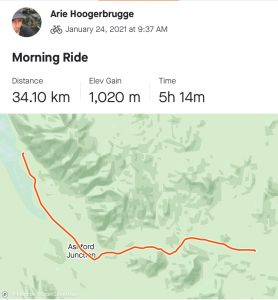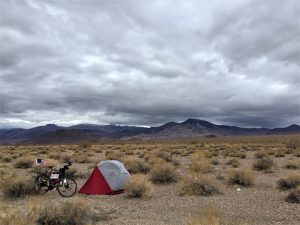 January 25
Km's Pedalled – 42 km's
Destination – 18 km's to the Nevada border
Some Notes – This morning was cool and cloudy.  I am wearing my mitts.  You can imagine the surprise of still being in Death Valley and waking up to (light) rain.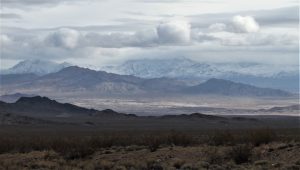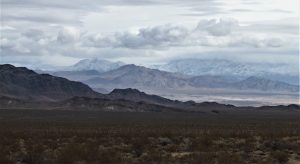 And it didn't take long and I was out of Death Valley.  Death Valley is completed.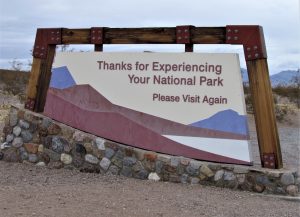 Death Valley Summary
For sure Death Valley was a bike ride highlight but for sure a challenge.  I entered DV on January 18 exiting for one day to get groceries in Beatty NV on January 21.  And then officially left DV on January 25.  So I was in DV for 6 days pedalling between 250-275 km's.
I had 3 massively big passes to climb, wicked headwinds and sand blowing through my tent mesh all over my gear.  I never ran out of water or came close.  I always had way more water than I needed.  Most days were good temperatures with some cool weather.  Hats off to those people who do it in the summer.  I 100% recommend everyone to bike DV (in the winter).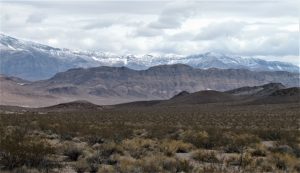 Back to the rest of my day.  The sun never came out all day, my mitts never came off and leaving Shoshone a very light rain started along with the climbing.  The rain was starting to get heavy as I finally set up my tent.
I didn't get as far as I was hoping to get.  Even the slightest incline really slows things down.  A pick-up truck stopped and offered me a ride to Pahrump telling me that there was snow falling in the mountains.  I declined the offer as it was not a necessary ride.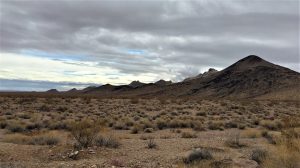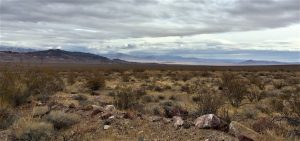 I suspect that the nice weather that I have overall been able to enjoy since getting into California might be over for a while.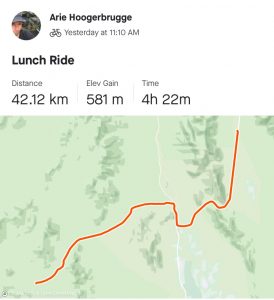 January 26
Km's Pedalled – 42 km's (18 Km's California & 24 km's Nevada)
Destination – Pahrump, NV
Some Notes – Last night was my first snow from this winter.  I could tell looking up at my tent ceiling at 6:30 am that my tent had a coating of snow.
When I reawakened at 9am because of the sunshine the snow was basically melted.  Exiting my tent, the mountains on either side of me had a good dusting.  Much of the snow in the valley was quickly disappearing.  All I have to say is thank goodness it was a bright sunny morning.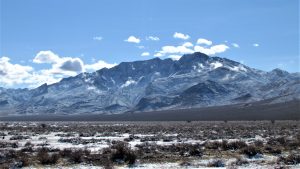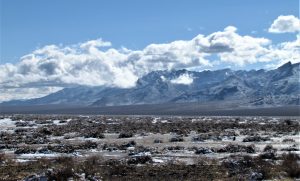 Last night I had a dream/nightmare that I was on some kind of boat/ferry and most of my gear had been stolen.  I am not sure if it was technically a nightmare but I was never so happy to wake up.
One of my tent pole segments snapped this morning.  Have I ever mentioned how much I dislike the MSR Elixir tent?  I worry about a lot of my equipment for when I leave the US for Mexico.  As much as I try to maintain my equipment the wear and tear is inevitable and apparent.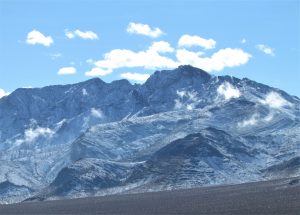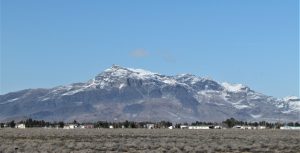 I am little frustrated by my low kilometres over the last week.  I guess it is what it is.  It would seem though that most of my climbs go for miles and miles and miles which simply kills momentum.  My average speed according to my Strava app is pretty slow.
Sunny day but wearing both jackets and mitts all day.  A low of 3 C tonight.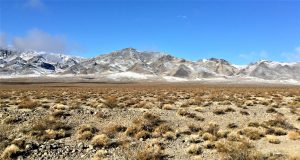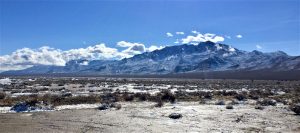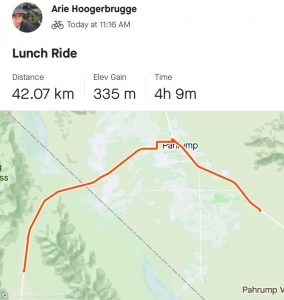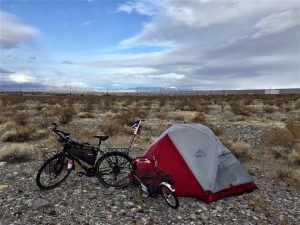 California Summary
So California is complete – for now.  Where do I even start to summarize California?  I entered California on Dec 1 and for the moment officially exited on January 26 pedalling 2,557 km's during that time.  I say for the moment because after Utah and the Grand Canyon I plan to re-enter and complete California on my way to San Diego and then enter Mexico.
Leaving the overcast, cloudy and rainy states of Washington and Oregon and entering sunny California was a huge physiological lift for sure.  Temperatures continued to climb everyday the further south I pedalled.  I the think the worst day for weather was Christmas day biking in the rain from Berkeley to San Francisco.  I don't remember any other rain days than Christmas day.
I recall from the early days of biking the coast along Hwy 1 that there were lots of sections with no bike shoulder which was not cool.  I also found it to be a challenge navigating some of the cities along the coast when they would kick me off the main highways.
I do have many found memories of northern California such as Avenue of the Giants and I also enjoyed Fort Bragg.  San Francisco was awesome but I wish I had spent more time in LA.  And of course, Death Valley is another bike ride highlight.
California was a challenging state to stealth camp and private campgrounds were generally expensive.  I was so happy to get beyond LA and no longer worry about a camping spot.
California Part 10 (Jan 21 to 23)
California Part 9 (Jan 17 to 20)