I walked into That's Empressive in the town of Empress to make arrangements for a camping site and a shower. Ted took one look at me and instantly recognized me as a cyclist biking across Canada. I still don't understand how he was able to recognize me as a bike tourer. As soon as his suspicions are confirmed he instantly invited me to set up my tent in the backyard for free and that there is shower waiting upstairs for me. Pat tells me to grab any drinks on the house and dinner was at 6pm.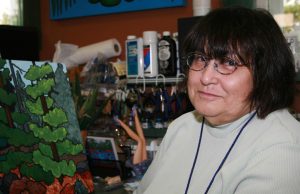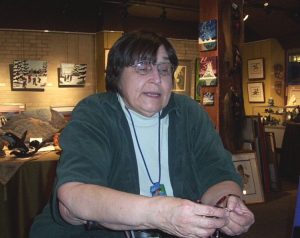 Pat Donaldson aka Nokomis
It turns out Pat is an Ojibwa artist with her given name as Nokomis. Her namesake is the Great Mother of the Ojibwa. Her general store was full of her art and other art work. Nokomis's art work is and has been found in art gallery's across Canada.
I enjoyed an evening of numerous stories of her upbringing. Pat was raised deep in the woods north of Kenora Ontario. Pat's artwork is based on her childhood stories.
Pat's websites are http://www.native-art-in-canada.com/nokomis.html
and https://www.empressive.ca/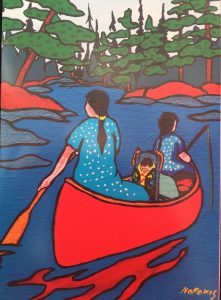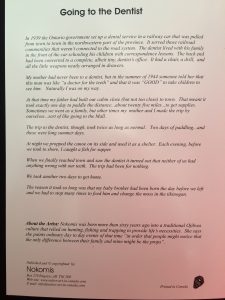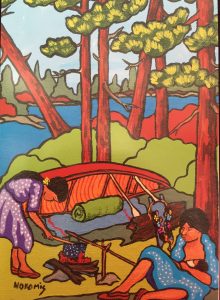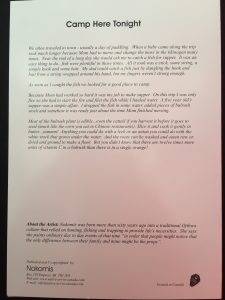 Some of Pats gift cards and her story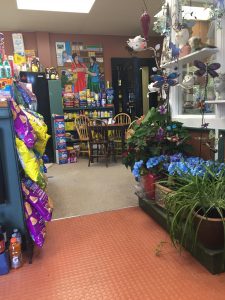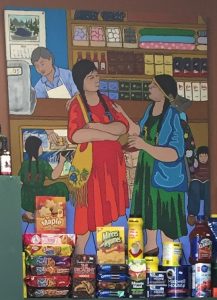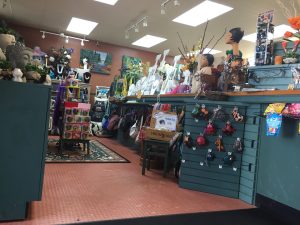 Photos from inside the store