January 27 Km's Pedalled –
56 km's
Destination –
just outside (west) Las Vegas
Some Notes –
A cool, cloudy and overcast morning and day with a of high of 5C. Pedalling ever so slowly in a headwind passing 1000's of Joshua Trees and snow covered mountains. As the afternoon wore on the day got nicer. And as quickly as I noticed the weather getting better the headwinds got stronger and then the day colder along with a climb that went on and on.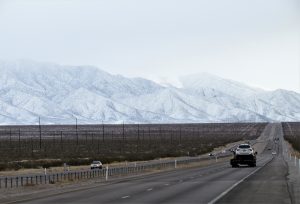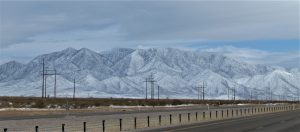 On 2 separate occasions people in cube vans actually stopped to offer a ride. I declined and just pushed through. I climbed and climbed. The hope was to get through the mountains and hopeful the temperatures would be warmer.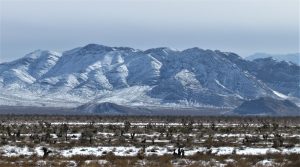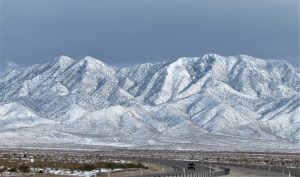 I ended up on top of
Mountain Springs
(elevation 5,490 ft) where there was a bunch of inches of snow on the ground. I would have liked to camp on top but it was just too cold so I pushed on until after 7:30 pm to get to warmer temperatures. Every 1,000 ft I dropped in elevation I could feel the temperature warm up and of course the snow disappeared.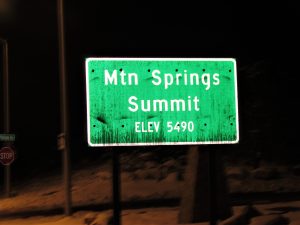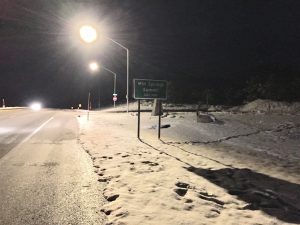 I am 32 km's to the hostel in
Las Vegas
. What a cold winter day today. A low of 1C tonight. Another tent pole segment broke tonight.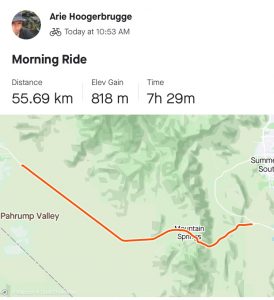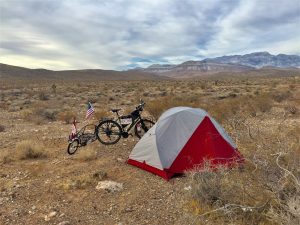 January 28 Km's Pedalled –
39 km's
Destination –
Las Vegas
Some Notes –
An easy ride into Las Vegas. Temperatures were nice and warm in the city.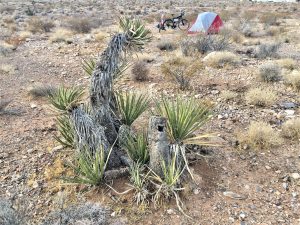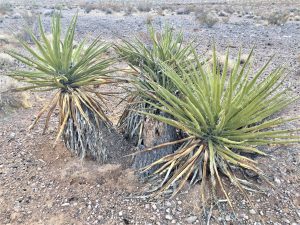 Entering into Las Vegas I was shocked to see multiple cases of open liquor/beer on the streets. I guess it wouldn't be such as a shock if it wasn't the first time I have ever seen open alcohol in North America.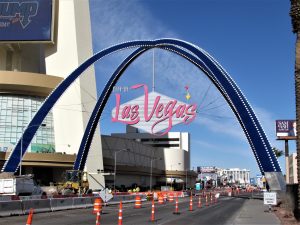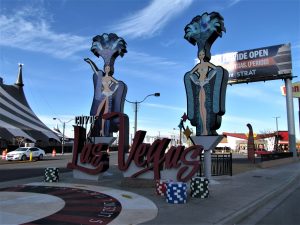 I am staying at
Sin City hostel
until I get things figured. It seems everyone here has a drug pipe. I never seen so many people on drugs and lost in life and in the world. But I am sure they would have a different opinion. I took lots of photos of the main strip and numerous murals near the hostel before I arrived at 3pm.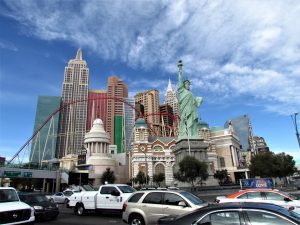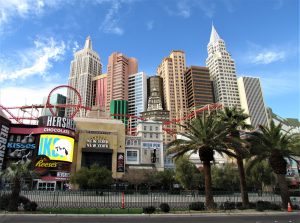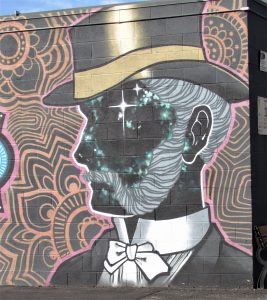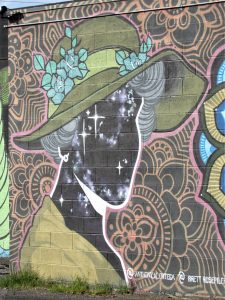 My immediate plans are about to change
I have decided that I am going to stick around Las Vegas for hopefully the next two months. I have so much work to do. And with Utah in the middle of winter and Covid-19 not letting up anytime soon I am in no rush to reach Mexico. Me and Brandon will do an updated Road Show in a few days that can be found
HERE
and an extended more in-depth Road Show that can be found
HERE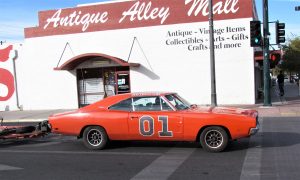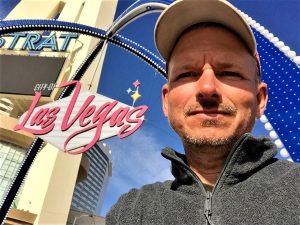 I showered, did laundry and signed up on a house-sitting website, sending many messages to potential requests. Strangely I have a bad feeling my messages may not go anywhere.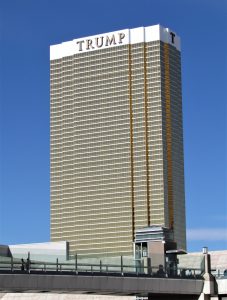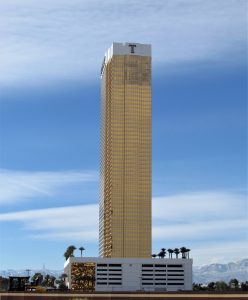 After super I was so mentally exhausted it was all I could do to watch TV. I have 10,000 things to accomplish and my brain knows it. And I have no idea where I am going to stay over the next 2 months.
January 29 Some Notes –
My morning was occupied over 3 phone calls (parents, brother Jason and a
past co-worker
). And my afternoon (aside from groceries) was used up just getting my files and notes organized and prioritized for my stay in Las Vegas. I can't believe my to-do list.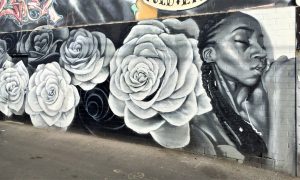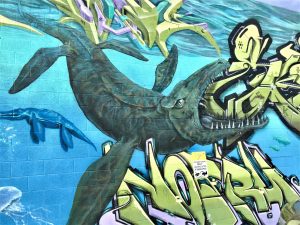 Because I am planning to stay in Las Vegas for a while I am officially stopping my daily count of being on the road as recorded on my website home page unless I either do some small trips in the surrounding areas or when I leave wherever I am staying to get back on the road.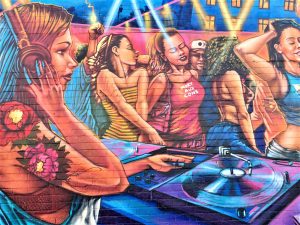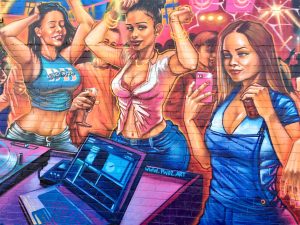 January 30 Some Notes –
Today was first and foremost about finding a place to stay in Las Vegas. Nothing ever came of the house-sitting posts. It took a few inquiries but I found a place for $550 USD a month on
Airbnb
in the south west corner of the Greater Las Vegas area which I guess is known as Spring Valley.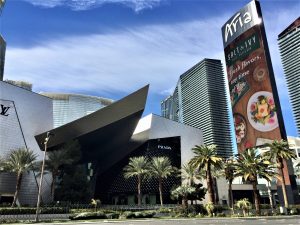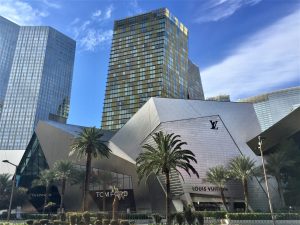 I am booked there from March 31 until April 1. The exchange rate killed me. The rest of the day was actually reasonably productive getting my website
Home Page
updated from Los Angeles, sending out a few emails and getting some photos edited.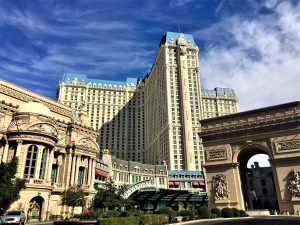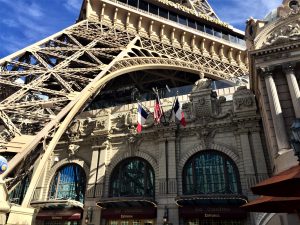 January 31 Km's Pedalled –
50 km's
My Destination –
my
Airbnb
in Spring Valley
Some Notes –
I was packed up and checked out of the hostel earlier than anticipated. I got along with the owner and the place was clean but I will not miss that place at all. Too much drugs.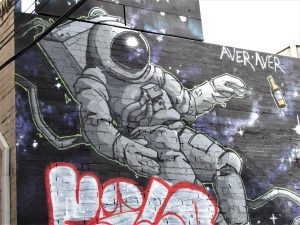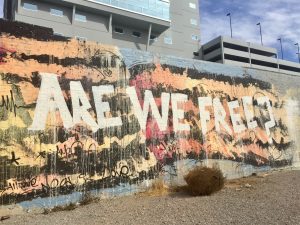 Check-in time at the
Airbnb
wasn't until 4pm. I had more than a few hours to kill, so I decide to explore. First, I stopped at the
Pawn Stars
. I would often watch (marathon) their show when I would be checked into a hotel for work. It's the type of show that you can work on your computer and have play in the background. I use to do that with
Storage Wars
as well. And then I continued further down the drag until I discovered that
East Fremont Street district
. Well that was an experience. I wasn't expecting than and I spent hours there taking tons of photos all day long.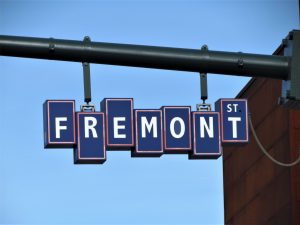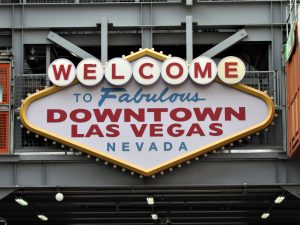 I also discovered
Container City
and 100's more murals.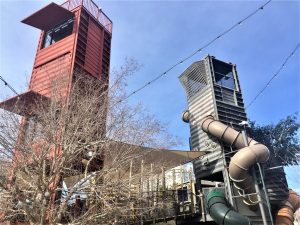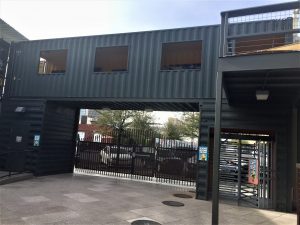 Downtown Container City
I spent so much time exploring that I didn't arrive at the
Airbnb
until 6pm. I think I am staying (sleeping) in what is meant as an extra large closet with curtains. "The room" looks to be 8ft x 4.5ft. But I suppose that it's bigger than my tent.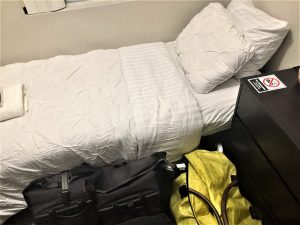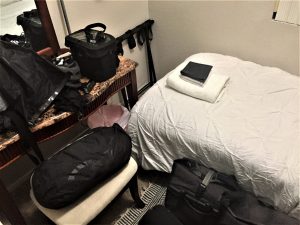 My Airbnb
A beautiful sunny day. It turned out way better than I expected. But I am exhausted.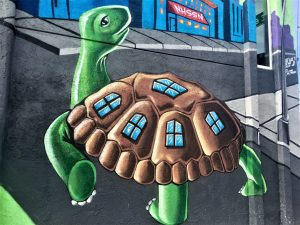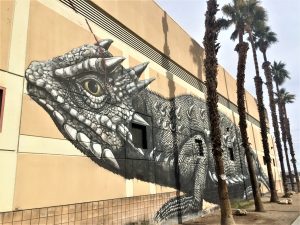 February 1 Some Notes –
I started my morning with
2 Road Shows
with Brandon (a short & extended show version) and further discussing my idea to document the next 60 days via video. My day was spent moving and sorting video into
Dropbox
, edited photos, preparing conversation notes for Matt (media guy) and Aidan (potential partner in passive income endeavor). I am going to judge this day as productive as can be hoped for.
California Part 11 (Jan 24 to 26) & Summary
California Part 10 (Jan 21 to 23)