The purpose of this blog post is as a cyclist guide for Ontario's Hwy 11 from Thunder Bay to Kenora.  But not to give you every single detail about this route as there would be little point in pedallling it anymore.  The purpose is mainly to give some detail on food and supplies as it is a rather isolated route and to suggest that this way is the better way (in my opinion).
Most cyclists bike the TransCanada – Hwy 17 from Thunder Bay to Kenora.  With a stop at Kakabeka Falls the travel distance is 490 km's.  Travelling to Kenora via Hwy 11 and 71 adds about 70 extra kilometers for a total of 560 km's.
But because of those extra 70 kilometers there is a fraction of the car traffic.  And for me personally that is well worth the extra 70 km's.  Generally I found the shoulder pretty good but there was not a lot of services from Kakabeka Falls to Fort Frances.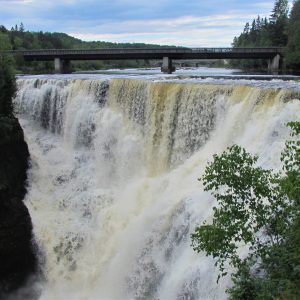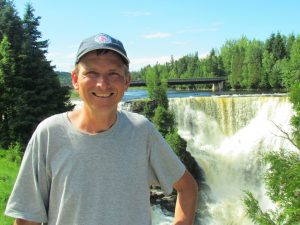 Kakebeka Falls – well worth the visit
I travelled east to west.  Simply adjust the numbers for a west to east travel direction.
Approximately 150 km west of Kakabeka Fall is a convenience store that closes at 5pm.  That store was closed by the time I reached it so I can not comment on selection of supplies/food offered.  But only 30 km's further west is the town of Atikokan.
Atikokan is 5 km's north off the highway which means you have to pedal the 5 km's back to the main highway after your visit.  I also did not stop here simply because I was carrying enough food already.  A simple Google search shows that Atikokan is a fully stocked town.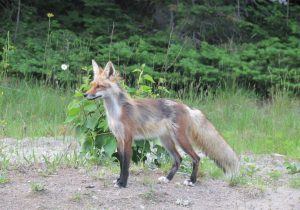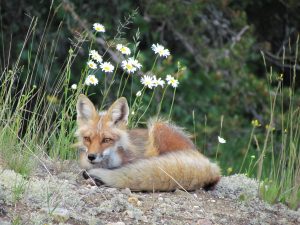 Along Highway 11
In many ways I should have probably stopped in Atikokan as I almost ran out of water the next day.  Natural sources of water are a little limited moving west.
Unexpectedly and fortunately I discovered a convenience store (Windeys Food Market) about 43 km's east of Ft Frances (about 100 km's west of Atikokan) to acquire water,
And then 18 km's east of Ft Frances is another convenience store called The Great Bear.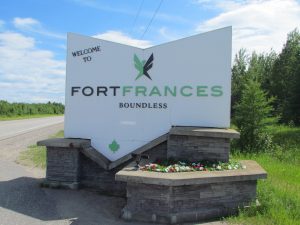 Fort Frances
Fort Frances is a fully stocked town.  There is a Tagg's Source for Sports that has some limited abilities to help you with bike issues or problems.  The manager Russ was absolutely amazing in helping me with a rear hub failure.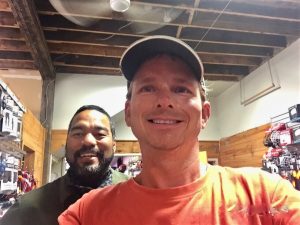 Russ from Taggs Source for Sports
Leaving Fort Frances towards Kenora groceries and supplies are much more plentiful.  The towns of Emo (34 km's west of Kenora), Nester Falls (60 km's west of Emo) and Sioux Narrows (45 km's west of S.N.) and a convenience store 27 km's south of Kenora all have groceries.
A local cyclist told me the Hwy 71 on Saturdays is very busy with US traffic.  Apparently, a lot of Americans come up here from Minnesota for vacation.  I did pedal Hwy 71 on a Saturday but at the time the borders were still closed due to Covid-19.  There was a fair amount of Manitoba license plates.
Hwy 71 to Kenora is a pretty beautiful stretch of highway.  I would compare Hwy 71 with Muskoka Woods also found in Ontario.  For those familiar with Muskoka Woods know just how beautiful this area is.
The other draw that Hwy 11 has that may be of interest to cyclist is Quetico Provincial Park is near Atikokan.  Quetico Provincial Park is apparently pretty world famous for its ruggedness and back country canoeing.  It sounds like a good place to explore.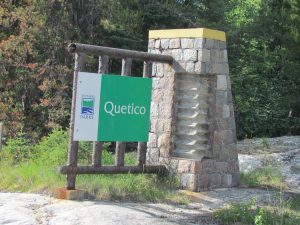 Highway 17
I can't really speak for Hwy 17 as I have not pedalled it before so I have no notes on it.  The main town along this route would be Dryden.  My guess is that Hwy 17 has its handful of convenience store also.  I would estimate traffic would be at least 100 times heavier on Hwy 17.
Summary
From the fraction of traffic that I had become accustomed to seeing on Hwy 17 on my way to Thunder Bay I completely stand by my decision to follow Hwy 11 and Hwy 71 and would take this way any day.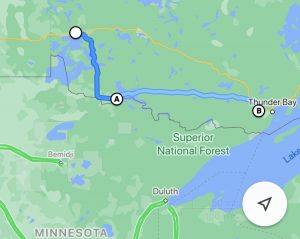 A cyclist guide – Hwy 11 from Thunder Bay to Kenora