26,000 km's through a Canadian winter, through Covid-19 across Canada, down the USA and across Mexico still during Covid-19 and I am still me.
I figured if I bike toured through a Canadian winter a different me would come out on the other side.  Little did I know the experience would turn me into a minor celebrity in Atlanta Canada due to local and social media.  I would be recognized virtually everywhere I went in Nova Scotia as "hey, you're that guy [who's biking across Canada]."  Every morning I would wake up to new invitations to be hosted by complete strangers.  I was handed between $500-$700 in $5, $10, $50 and gift cards.  I would be personally recognized in the cities of Montreal and twice in Ottawa.  Continuing west after a brief first wave Covid-19 break I was recognized in Vancouver.  I would end up biking 12,340 km's across Canada with 55 hosts and more once in a lifetime stories than I can count.  I am convinced I biked one of the greatest biking crossings ever made across Canada and they say 200-300 people bike across Canada every summer.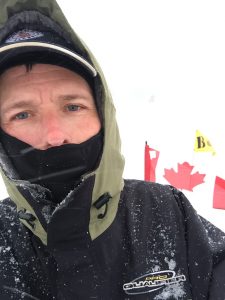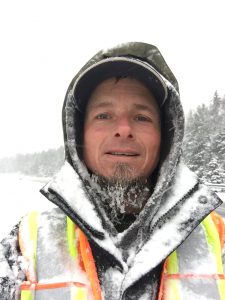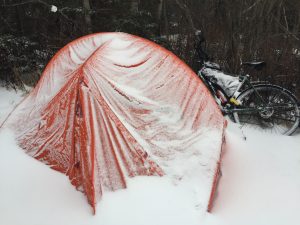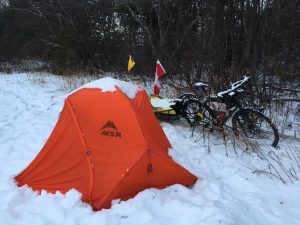 Through a Canadian winter
I would have to fly from Vancouver to Seattle as it was my only way into the US during Covid-19 and be one of the only Canadians bike touring in the US during the border and travel restrictions.  I biked 8,000 km's along the Pacific Coast and South West.  I would bike through 6 states visiting the Redwoods, crossing the Golden Gate Bridge, Death Valley, all the main National Parks in Utah and both rims of the Grand Canyon.   In fact, in Utah, I was known as "that guy biking with a pool noodle."  (I biked with a pool noodle in Utah to help cars keep their distance.  With so many Americans' traveling within their own country during Covid-19, just like me they were making their rounds to all the parks and pass me on the highways and often we would cross paths at hiking trailheads.)  I believe I was handed over $300 in the USA by Americans from all over the country.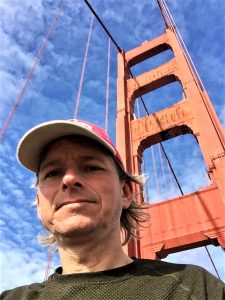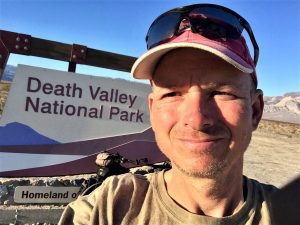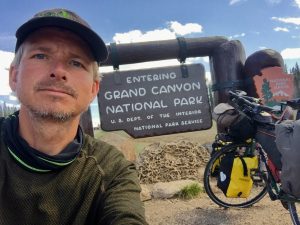 Biking the Mexican Baja during the summer would be far more challenging then biking a Canadian winter with daily 115F temperatures.  I thought I was going to die everyday.
Just like crossing Canada, entering Mexico would also result in so many amazing and unbelievable stories.  I had city mayor's put me up in hotels, Fire department escorts.  I had bike clubs' bike with me (up to 90 km's), citizens put me up in hotels.  Mexicans giving me money!  Imagine a Mexican giving a Canadian money?  And far too many stories to add for the purposes of this post.  I had 20 hosts biking 6,000 km's between Mexicali and Chetumal!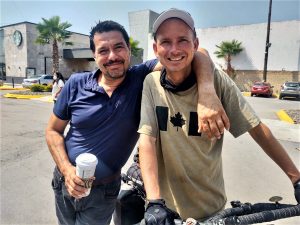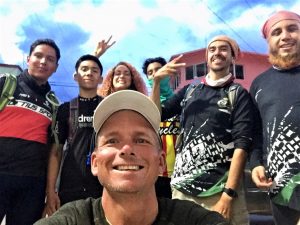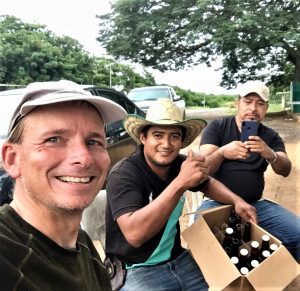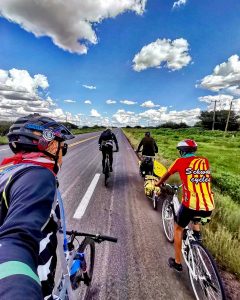 Mexico was all about the people
Most bike tours result in many, many amazing memories for those willing to put themselves out there.  But I sincerely feel my ride was crazy epic when it came to local interactions with locals in the countries I biked through.  I feel conservatively over 200 people strongly advised me to write a book.  But the thing is I feel like I have nothing to add to the approximately 250 (1,000 word avg) blog posts I already wrote along the tour….  I have no great story of personal breakthrough or growth.  No stoic advice for the masses.  I feel like I am pretty much the same guy that started a bike tour in late 2019, with the exception of being 2-3 years older and I am not even sure wiser.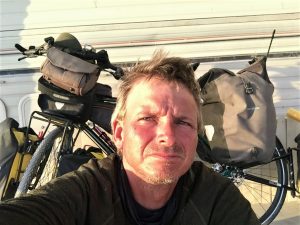 The Baja felt like death
Part of me almost feels like I am cheating all those people who were so generous with me.  Even if I still cherish the friendships, generosity, memories and moments.  Is there something wrong with me?
Read about one of my craziest Canadian stories HERE