Bruce is a long time follower from the beginning. Bruce contacted me when I arrived in Jasper. He offered to pick me up and drive me to McBride British Columbia (170 km's) towards Prince George and then take me up to the Ancient Forests another hour down the road. (during my visit)
I was so excited to go to the Ancient Forests. I hadn't even heard about them until Bruce told me about them.
Between picking me in Jasper and taking me back and then taking me to the Ancient Forests and back and then to Lake Louise and then back to Jasper to meet family; Bruce drove at least 1,160 km's during the time he hosted me.  I had an awesome time hanging with Bruce.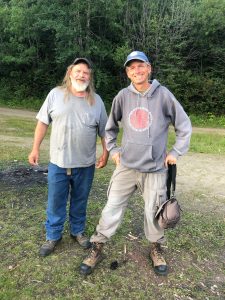 A YouTube video that was done about my time at the Ancient Forests can be found
HERE