PEI is one of three Maritime Provinces.  It is the smallest province of Canada in both land area and population, but is the most densely populated.  It became a British colony in the 1700s and was federated into Canada as a province in 1873.
According to Wikipedia, PEI is the 104th largest island in the world and Canada's 23rd largest island
The birth place of Confederation
In September 1864, PEI hosted the Charlottetown Conference, which was the first meeting in the process leading to the Quebec Resolution and the creation of Canada in 1867.
Interestingly enough PEI entertained delegations from the United States, who were interested in PEI joining the United States.
PEI entered Confederation on July 1,1873.  As a result of having hosted the inaugural meeting of Confederation, the Charlottetown Conference, Prince Edward Island presents itself as the "Birthplace of Confederation."
My Plans For Prince Edward Island
Admittedly I did not have many plans for PEI.  My only plan was to make it to my parents in Fortune Bridge by Christmas.
I  never really did a lot of research on PEI or Charlottetown but before getting on the island I did a quick search of the Top 10 places to visit in Charlottetown and discovered that Charlottetown has a few historic building.
Brighton lighthouse
Victoria park
Government House
Beaconsfield historic house
Province house
St. Peter's Cathedral
All Souls Chapel
Victoria Row
St Dunstan's Cathedral
City hall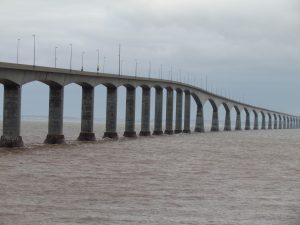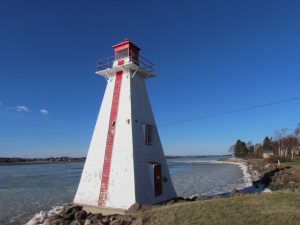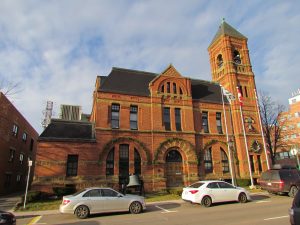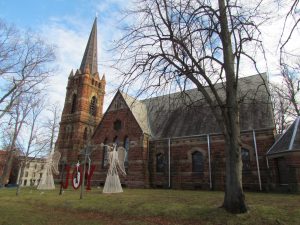 At the time of writing this intro post on PEI I have had the opportunity to visit and photograph all these places except Province house which is pretty covered up due to major exterior renovations.
I have also since made it to my parents for Christmas arriving on December 18.  Admittedly I have a lot of work I wish to do and at the time of writing this post I feel I have not been very productive given my time off.  A very frustrating feeling for me.
The whole island tip to tip is only about 250 km's.  I am writing this post on December 22-23.  At this time along with feeling a bit frustrated at my lack of productivity I am anxious to get back on the road.  I feel like on the 26 or 27th I will cycle to East Point (the most eastern point on PEI) and take the long way around (north coast) back to my parents to decide if I stick around for New Years Eve.
Whenever it is that I do decide to officially head west from my parents I have calculated that for me to cycle past the Confederation Bridge to the very west point of the island and then back to the bridge is approximately 270 extra kilometers.  At the time of writing this I feel that this is something I want to do.
If I end up doing all these extra kilometers on PEI I should hopefully be able to photograph about 9 different lighthouse besides the Brighton lighthouse in Charlottetown.