I had an amazing time at CFB Shilo.  This was my first time ever being on a military base.  I actually had such an amazing experience learning about Steve and Steve's career in the military as an Artillery Officer that I actually spent 4 nights with his family.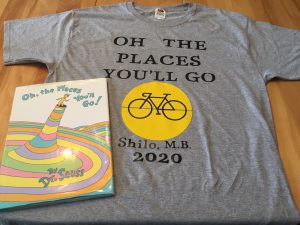 Steve's wife Kathy made me this awesome t-shirt.
While on base I also visited the Royal Canadian Military Museum and Camp Hughes.   The museum was extremely interesting and I ended up spending almost 3 hours there. Camp Hughes was a World War 1 training camp back in the day.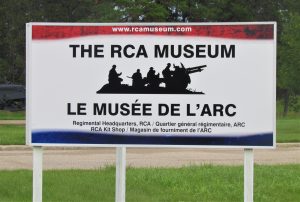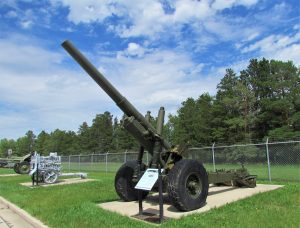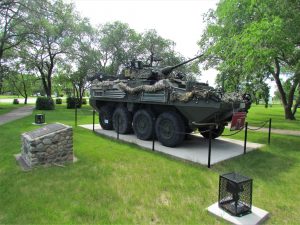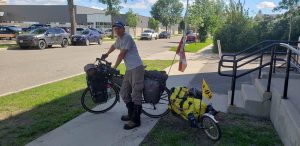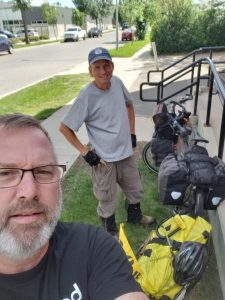 Saying good bye to Steve in Brandon
Steve's original message was via a comment to one of my posts on March 26, 2020
Arie, I'm originally from Sudbury On, now posted in Shilo, Manitoba with the military.  I am an avid winter cyclist (-45C is not unusual here in Manitoba). I love bikepacking and touring and will follow this closely.  Looks like you will be coming through Manitoba at some point.  Not sure if you will branch off to head towards Edmonton, but if you come close to Brandon Manitoba, let me know.  Would love to meet up, get you dinner, etc.  We might even be able to find some space for you to overnight.