Thanks to my chance meeting of Adrian Ibarra & his girlfriend Dalia Aguirre who also happened to be members of the NOPAL Mountain Bike Club in Durango.  After Adrian making arrangements to have my bike looked at by Sunpeed Bike shop we proceeded to the downtown of Durango to where my surprise close to 30 members of the NOPAL bike group were waiting to meet me.
After Adrian introduced me and my bike ride to the group I proceeded to follow a bike ride leader followed by the rest of the members of the group on a group ride through the downtown.  We biked an 8 km loop that had us bike to the top of the hill over looking the city.  At the top of the city all the present members took time to have a photo with me.  After the bike ride some of us went out for tacos.
The next morning Adrian and 4 members joined me for the 90 km bike ride to my next town of Vicente Guerrero.  NOPAL made to YouTube video of my time with them.  One video of the downtown ride and a second video of our bike ride to Vicente Guerrero.  The downtown video can be found HERE and the bike ride video to Vicente Guerrero can be found HERE.
Durango Group Bike Ride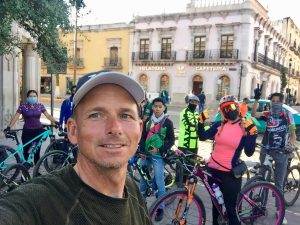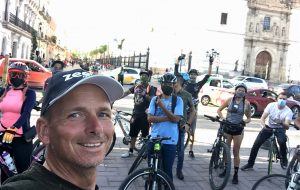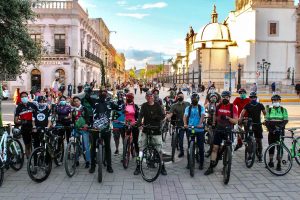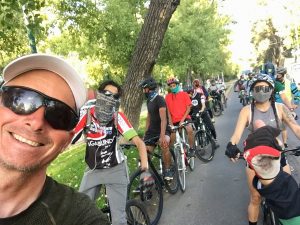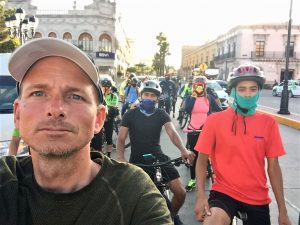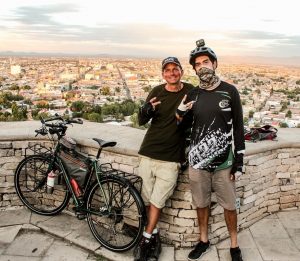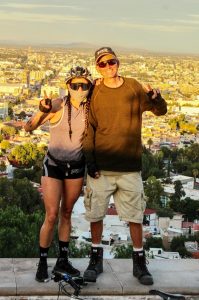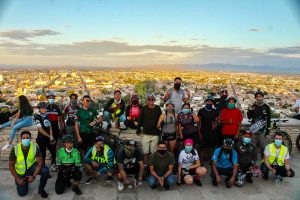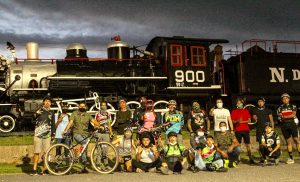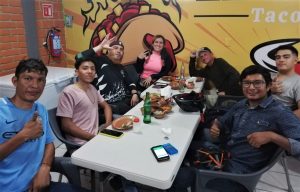 90 km Bike Ride to Vicente Guerrero