Address: 258 Main St, Antigonish, NS B2G 2C1
Phone: (902) 735-3320
Matt is great!!
Matt reached out while I was biking through Newfoundland.  He told me I had a warm bed and a free bike tune up waiting for me when I came through Antigonish.  I really liked Matt right away, a real hard worker.  Matt actually helped me out a lot.  I ended up spending 2 nights in Antigonish.  Matt helped my with my tune up, a tire issue and more importantly with a stem riser.  I causally mentioned these stabbing pains I was receiving between my shoulder blades and he recommended a stem riser and it instantly gave me the relief I needed.  I also picked up my winter boots from him.  Find Matt's store on Facebook here.
Matt will go above and beyond for his customers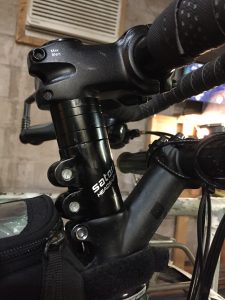 The stem riser that saved my life